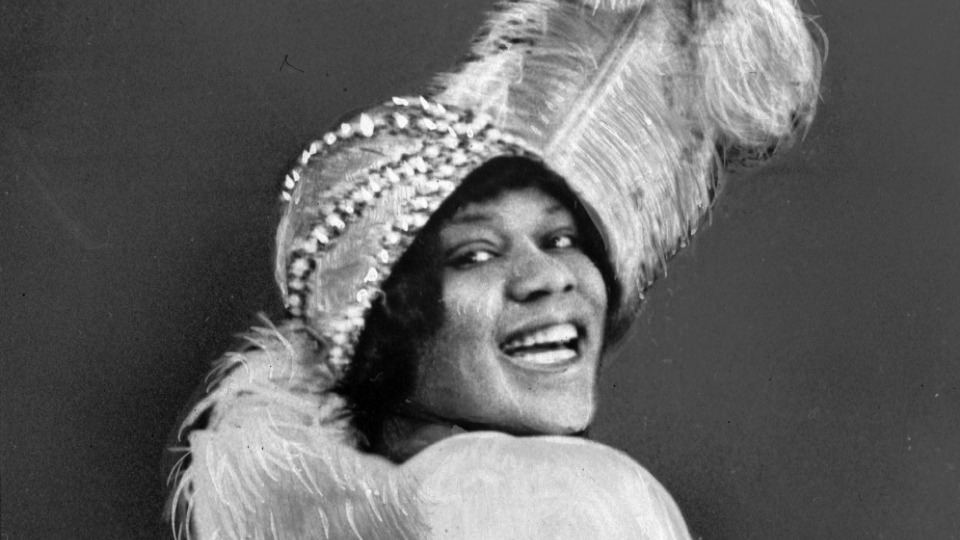 Almost without regard to what kinds of music they might prefer, people of my generation totally understand—and no one would contest it—whenever anyone mentions the "immortal Bessie Smith." But I honestly wonder if younger people know much about her today.
Whatever your level of familiarity with this soulful, authentic, unparalleled blues songwriter and singer of the 1920s and 1930s may be, a refresher course is awaiting you on YouTube right now, where many of her classic numbers are available at the click of a mouse.
Los Angeles-based author David Crittendon has been mulling over this character as a fictional subject for years and finally the result is in, his novel.
The question of representation is an important one, and has always been, though in recent years it has gained critical stature. Who has the right to speak for anyone else, much less someone of another time, another gender, another ethnicity, nationality, class, faith, and so on? While the libertarian approach is the general rule of the "free" marketplace—that is, society cannot set any limits on a writer's freedom of speech—that freedom is, in fact, limited by economic factors such, uh, access to a publisher. Even when a publisher is secured, we have seen instances in recent years where authors are so profoundly self-conscious of their own questionable credentials that they hide behind a pseudonym. Some such cases have been exposed, but who knows how many others have not?
That said, I can well imagine the uproar that might ensue had Then See If I Care been written by a white person. (We are seeing such kinds of reactions, not without some righteous justification, in the reception for the new Steven Spielberg/Tony Kushner film version of West Side Story.) But the novel is, in fact, written by an African-American writer who situates his own life-changing awakening to the 1964 Mississippi Freedom Summer in which he participated "as a black twenty-year-old who had never been in the Deep South," as he states in his Foreword.
Whether or not a male can effectively, convincingly place himself in the fictional mind of a woman is another question, but if the automatic answer is "no" then I frankly despair for the future of imaginative writing by anyone. All I can say is that I was wholly persuaded, not only by Crittendon's command of the biographical data, which is the easy part, but even more by his immersion in the period, the language and the spirit of Bessie Smith's inner and outer worlds. He also knows music and is able to translate its mystery into words.
A child from the other side of the tracks in Jim Crow-era Chattanooga, Smith had an early urge to use her extraordinary voice to capture attention and praise. In vividly painted scenes, Crittendon summons up what it was like for her to hear the "Black Patti," a singer of operatic stature named Sissieretta Jones, who traveled as the featured artist of "The Greatest Colored Show on Earth" (not being allowed to appear on the operatic stage in her own country), and later being an apprentice on the road with her mentor, blues singer Ma Rainey, on a caravan trundling from one small rural settlement to the next throughout the South, as Smith learns what it means to be a creature of "show business."
Step by step, the "memoir," a story as though narrated in the first person by Smith herself to her unseen listener, brings her farther and farther along the road to her eventual success, with sold-out shows all over the East Coast, Midwest and South, and recordings that sold in the thousands. The theme of race crops up virtually on every page. It's unavoidable and of the essence to Bessie Smith's art and popularity. The emergence of the moving pictures eventually would take a toll on the live performance tradition her career epitomized.
Crittendon deals respectfully with Bessie Smith's evenhanded attraction to both men and women, very much in the spirit of her great predecessor and contemporary, Ma Rainey. In a time of enforced male supremacy in virtually every aspect of life, her affection shared with other women served as a balm and relief from the "man trouble" that so often rears its head in her songs.
If Bessie Smith's story itself is an American phenomenon worthy of recapitulating in any number of artistic forms, it's as a writer that Crittendon shines, with prose poems of insight and lyricism that simply lift off the printed page. "I understood," he writes in Bessie's voice, "that spirituals, sanctified, ragtime, blues got mashed together and the music was the best it had ever been. Negroes carried a tune that didn't go stale. Life broke our heart yet we laughed. In King Oliver, a secret harmony was born. The horns told what the musicians thought and all else they desired. Enjoyed many a romance because I knew what the trumpeter's tongue said to the mouthpiece."
Bessie rhapsodizes about fame at the height of her career. "Cheers and shouts about crushed the horns. Felt like I had angel wings. It was hard to keep lyrics straight. Applause like thunder claps. The beat and word got married, holidays only musicians celebrate. I was allowed in the public's heart. Because I looked and sounded like them, they thought they knew me."
About the meaning of her art, her presence, her songs: "It was my job to worry in public, find words the audience could use when hope was not around. I played those towns that fronted an old dog of a Main Street where roofs gave the only shade, the trees flattened long ago for crops, the air hopeless with heat. Posters curled off buildings where we witnessed to the hung-down heart."
Toward the very end of the book, after so many passages of verbal voluptuousness, the author finally turns to the third person voice and sums up:
"If her music is a prayer, that's because God let blues tell the story. Some say all what black folk been through was finally heard when she was on stage. If that's the reason for her fame, the shortness of her time, the sad end can't just be about her. Those songs were another chance, an end to sadness that isn't death."
Aside from a rich selection of expressive original photographs of the artiste deployed throughout the book, one other lovely touch in the book are the little less than one-square-inch design elements at the end of each chapter that are likely based on Ghanaian kente cloth, subtly introducing the very existence of the African-American blues as a product of the Middle Passage, enslavement and deracination. The title of the book comes early on, after Bessie has been sexually violated. Bessie survived, telling her sister she was "nervous but I ain't scared." She goes on to say, "Nobody safe until Judgement Day, Vi. Mama said we live on a raft in a churning sea. So be it. Then see if I care."
My only caveat with this otherwise exceptionally well-written book is an unfortunate surfeit of small editorial issues that a proofreader should have caught. Their irruption into the text is an all too frequent bother. I hope these can be resolved in a second printing. But don't wait: It's a sumptuous, three-dimensional portrayal of the legendary "Empress of the Blues."
David Crittendon
Then See If I Care: A Story About Bessie Smith
Los Angeles: Blue Racer Books, 2021, 206 pp.
ISBN-10: 1006351787
ISBN-13: 978-1006351785
Available on Amazon, $23.99.