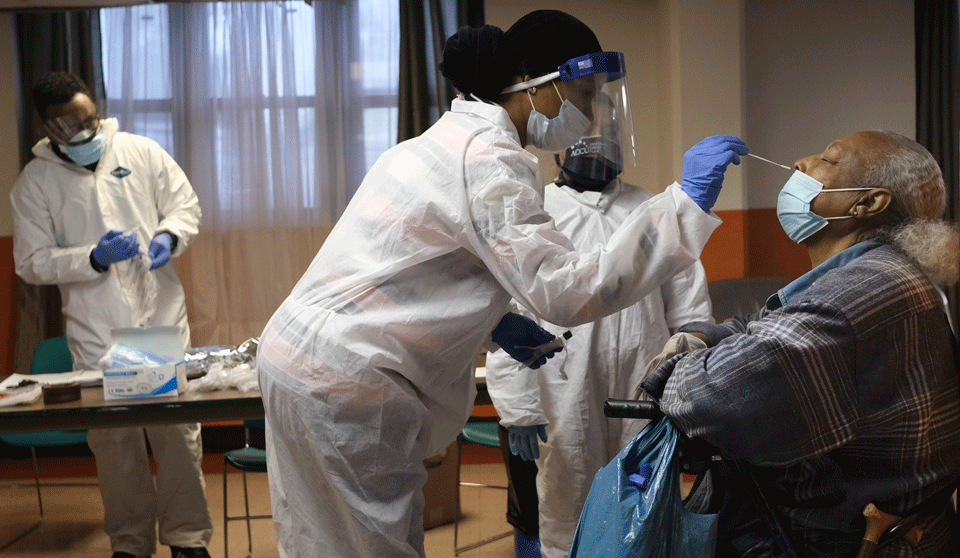 Donald Trump started in earnest soon after his election to endanger the health and lives of America's seniors by putting Social Security and Medicare cuts in every single one of his budget proposals.
Further endangering their health and lives, he is now holding giant rallies in the middle of a pandemic that has already killed tens of thousands of seniors.
Seniors are not taking all of this lightly, however, with new polls showing that he's down 10 points with voters 65+ and 22 points with women over 65.
Older voters are taking notice of Trump's contempt for them—and it's because of the work groups like Social Security Works has done and is continuing to do.
Each year Trump comes up with a new way to kill Social Security through a back door. The GOP is holding off on additional stimulus spending to help Americans get through the pandemic with the purpose of making them desperate for money, wherever it comes from.
He is pushing for a cut in payroll taxes which will sound good to workers who still have their jobs. He is doing it, however, because elimination of the payroll tax is an excellent way of destroying Social Security since the payroll tax is the most dedicated source of funding for the program.
Trump's payroll tax cut, then, is simply his latest attack on seniors and the very programs they rely upon to survive. This, of course, will also hurt anyone who has a senior member of their families.
Trump spent his first year in office trying to destroy Medicare and Medicaid and replace them with Trumpcare, which would have devastated seniors in long-term care.
Trump put a Big Pharma executive in charge of the Department of Health and Human Services―the Cabinet position with the most control over lowering drug prices (or in this case, protecting drug company monopolies and bankrupting U.S. families).
Trump's idea of fighting the pandemic, which is killing seniors by the tens-of-thousands, is to pretend it's over, even as cases are on the rise in 23 states.
Trump's attacks on seniors this year then are resulting in a growing body count—more and more seniors are dying. The biggest mobilization of seniors and everyone else to the polls this November will be needed to stop Trump's killing of American seniors.
John Wojcik contributed to this article.