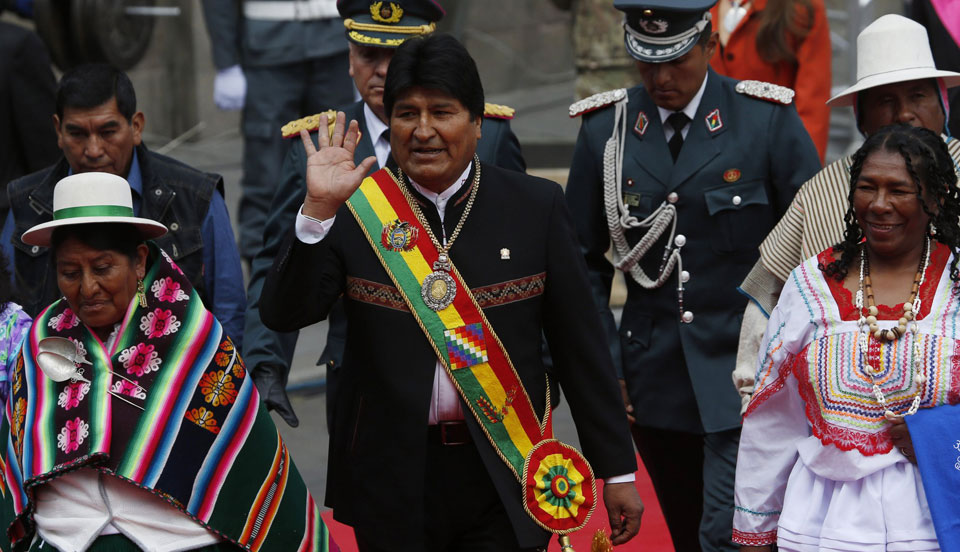 Bolivia became the latest Latin American country to roll out free healthcare to the poorest citizens as President Evo Morales launched the Unified Health System (SUS), which will reach an estimated five million people.
At least 70 percent of the Bolivian population will be covered by SUS, which was described by World Health Organization (WHO) spokesman Fernando Leanes as extraordinary and a model for Latin America at the opening conference in Cochabamba on Friday.
"The results are extraordinary in public health and collective health. They can be seen in the reduction of infant mortality, child malnutrition, the number of professionally attended births, diseases being put under control, and population's healthy life years," he said, acknowledging that Bolivia has tripled spending on health since 2006.
It sees Morales deliver one of his key election pledges made in 2014 in which he vowed to introduce a system that would bring health care to those without insurance, many of whom live in Bolivia's hard to reach rural areas.
SUS will use new technology, including mobile phone and teleclinics to improve access to specialized medical services in distant communities.
"We currently have 46 telemedicine centers connected through the Tupac Katari satellite and 294 centers connected by optical fiber," a Health Ministry statement said.
Under the presidency of Morales, Bolivia is the Latin American country that has done the most to reduce levels of extreme poverty, according to WHO statistics.
The government has allocated $200 million to support the sustainability of the new system by improving equipment, supplies, and infrastructure.
Polling shows Morales as the clear favorite for the presidency in elections scheduled for October.
If successful it would be his fifth term of office. The Supreme Court ruled he was eligible to stand despite protests from opposition groups.