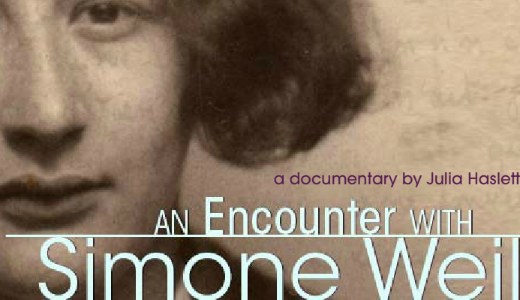 Here's a wrap-up of highlights from the 7th Annual Traverse City Film Festival that were not mentioned in my previous columns. An amazing, high ratio of progressive films among the 150 screened.
Face to Face was a surprise hit from Australia, winning the Founders Prize for Best World Fiction Film. In Australia they have a social program available to resolve conflicts. People who are part of a criminal dispute are given the opportunity to get together in a sort of conflict resolution setting where they try to hammer out an agreement to avoid having to go to court. In this film, reminiscent of Twelve Angry Men, a young, emotionally uncontrollable worker slams the back end of his boss's car after he is fired from work. The concerned parties are gathered together to help prevent sending the young man to court and probably a long prison term. However, the story unravels with surprise twists. Boss/worker relations and the workplace go on trial instead. In the course of trying to resolve the conflict, it is found that the boss is having an affair with his secretary, and previously with the mother of the young man; fellow workers are harassing an Arab worker; other workers are making fun of the emotionally disturbed young man; and the story piles on and on while addressing job pay, racism, ethnic relations and much more. The film, like the conflict resolution process, is a valuable exploration of the class struggle.
Another film, this one from France, also addresses the workplace, but in this case, an entire factory is shut down. Forced to find another job after every attempt was made by the workers to keep the plant open, a young woman trains for and becomes a nanny. She ends up traveling to a richer part of the city and working for a wealthy stock trader. In her process of befriending her new boss, (she moves into his house) she finds that his callous stock trading games caused the closure of the factory that sent all her fellow workers and friends into the unknown world of unemployment. What happens next in My Piece of the Pie defies all expectations. It's another opportunity, along with films like Made in Dagenham, for workers to feel good in the theater.
At least a couple important films from Michigan were featured at this festival. Director Heather Courtney brought her time-consuming project about several young men from Upper Michigan who decided to enlist in the National Guard because "it only involved a few weekends a year, and we'd get $20,000 each." Before long, they're fighting in Afghanistan. Where Soldiers Come From tells the human interest story of young men, many of whom are driven to the military for economic reasons, many of whom needed a few more years of experiencing life in their own communities, but are taken into the seemingly endless world of war, indoctrinated into hate and violence and dumped back into society to forage for themselves. The effects on the family and community are well examined in this thoughtful and probing study.
Dearborn, Michigan, is home to the largest community of Arabs outside of the Middle East. Traditionally middle-class Fordson High School, build by Henry Ford for his son (get it: Ford – son) has now become an almost totally Arab school. What's more amazing is that it still has a top class football team – of mostly Arab students. The energetic film follows the team members at practice and in their private life as Muslims and, well, just ordinary young men who want to win a ballgame and pursue the American Dream. Unfortunately their excessive practice schedule forces them to make great sacrifices during the Ramadan season in August. Fordson: Faith, Fasting, Football is a one-of-a-kind sports film, with a valuable statement about tolerance and understanding.
Being Elmo was one of the best "feel-good" movies of any festival: an award winner that bubbled with joy and kindness and a sense of childhood wonderment. Not only was it the dream of a young African American boy to become a great puppeteer, but Kevin Clash went on to become the voice and persona of the famous Sesame Street character, Elmo. The film follows his life, utilizing documentary footage made when he was young, up to his present hectic schedule of bringing love and joy to every child he meets. His presence at the festival brought magic, as he came out with Elmo after the screening and proceeded to personally meet every child in the audience.
Contrast that to one of the darker films at the festival, but still just as effective as a cinematic study of life. An Encounter with Simone Weil explores the life of the relatively unknown Jewish progressive, and the tragedy of suicide. Director Julia Haslett had personal reasons for studying this enigmatic historical figure, an author/activist/philosopher who penned over 16 books mostly about politics, religion and philosophy. Haslett's father, like Weil, took his own life also, and during the making of the film Haslett's brother succumbed to suicide. The film ends up being not only a probing examination of Weil but a personal statement from the director in a beautifully cinematic treatment that traverses the political and social upheavals of the 20th century. It's a shocking and deeply emotional study as more and more facts are discovered about Weil's life. It's a film that's worth the investment. Check out Simone Weil.
Although films were scheduled at three-hour intervals, it was still difficult to get to all the films that were worth checking out. Several of the selections that were praised in previous columns include Miral, Even the Rain, Made In Dagenham, Potiche (Trophy Wife), In a Better World and Incendies. Also, some great classics were brought back, including Modern Times, To Kill a Mockingbird and the Iranian favorite, White Balloon.
By far, the relatively new Traverse City Film Festival, thanks to Michael Moore, is probably the most progressive, most friendly and most fun festival that's come along in quite a while. It would be worth your time to check it out next July. In the meantime, if you want ideas for film rentals, you could go to their website and pick just about any title. I doubt you'd be disappointed.