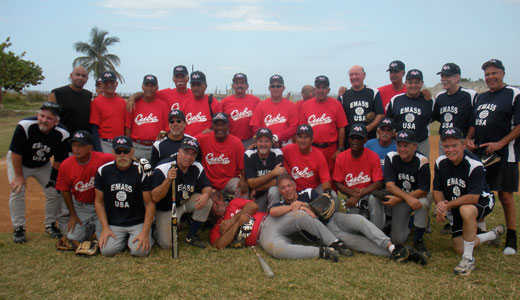 Too often, sports is considered to be yet another venue that exacerbates divisiveness, exhorts nationalism and further inflames existing tensions. However, there are beautiful moments where sport transcends national, racial and geopolitical divisions and unites athletes in the beauty of the game.
Such an event is the U.S.-Cuba Friendship Games and related activities taking place Aug. 23-30 in Boston and neighboring communities.
American softball teams from the EMASS League and Bay State Association have been afforded fantastic opportunities to travel to Cuba. While there, they not only played against Cuban softball teams in a tournament but were treated to entertaining parties and wonderful treatment by their Cuban hosts. This series of games in Boston is allowing the Americans to return the favor.
Events like the Friendship Games and the U.S. sending college players to compete against the Cuban national baseball team in July are showing that sports can be a common bond used to strengthen humanity despite the lengthy political disputes between the U.S. and Cuba.
Sometimes, it is more than just the play on the field that is a beautiful thing to watch.
Photo: Friendship Games