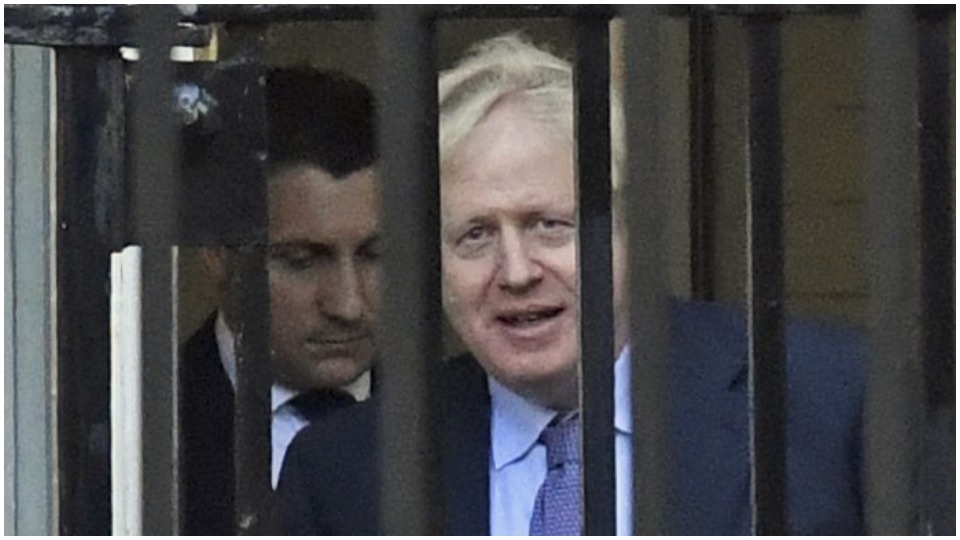 The midnight oil was burning in Brussels, Belgium as Britain and the European Union finally hammered out a tentative new Brexit deal early Thursday, with the hope their three-year, acrimonious divorce battle is finally at an end.
British Prime Minister Boris Johnson now faces the insurmountable task of selling his new agreement to a defiant British Parliament—including Johnson's Northern Ireland allies.
Mere hours before the start of the EU's leadership summit, European Commission President Jean-Claude Juncker tweeted: "We have one! It's a fair and balanced agreement for the EU and the UK and it is a testament to our commitment to finding solutions."
Simultaneously, Johnson tweeted that both sides had struck "a great new deal" and shifted pressure on to Parliament to "get Brexit done on Saturday so we can move on to other priorities."
"This is a deal which allows us to get Brexit done and leave the EU in two weeks," he continued.
U.K. members of Parliament will hold a special session Saturday to either "aye or nay" the new Brexit agreement. This will be the first Saturday sitting of MPs since 1982 when Parliament called a special session at the start of the Falklands War.
Opposition and Labour Party leader Jeremy Corbin, responding to the Brexit deal announcement said: "From what we know, it seems the Prime Minister has negotiated an even worse deal than Theresa May's, which was overwhelmingly rejected. These proposals risk triggering a race to the bottom on rights and protections: putting food safety at risk, cutting environmental standards and workers' rights, and opening up our NHS to a takeover by U.S. private corporations.
"This sell out deal won't bring the country together and should be rejected. The best way to get Brexit sorted is to give the people the final say in a public vote."
Johnson will be needing all the support he can muster to push any Brexit deal through a deeply divided House of Commons, and will have to temper his excitement as Parliament has shown it is not afraid to reject Brexit deals—three times under former British Prime Minister Theresa May.
From the beginning of the divorce process, the key blocking point was finding a way to keep people and goods flowing freely between Northern Ireland and the Republic of Ireland which will remain a member of the EU after Brexit.
Johnson insists all of the U.K., including Northern Ireland, must leave the EU customs union, which would make border checks and tariffs inevitable.
EU Brexit negotiator Michel Barnier said the new deal "squares this (Irish border) circle" by leaving Northern Ireland inside the EU single market for goods—preventing border checks, and eliminating customs checks at the Irish border. Instead, customs checks will take place and tariffs levied on products entering Northern Ireland that are destined for the EU–creating a customs border in the Irish sea. This is a position the British government refused to previously allow, and something Northern Ireland's Democratic Unionist Partly passionately opposes.
DUP leader Arlene Foster and their parliamentary chief Nigel Dodds said they "could not support what is being suggested on customs and consent issues."
The party, one of Johnson's few remaining allies in Parliament, said their position was unchanged following the announcement of the newly proposed deal.
The EU explained their compromise on the Irish border issue was allowing Northern Ireland special access to its single market. And the proposed deal ensures Northern Ireland has a final say over the rules, a point missing from former British Prime Minister May's previously rejected Brexit deals.
After four years the Northern Ireland Assembly would vote on whether to continue the customs arrangement or end it.
The new Brexit deal must still be formally approved by the EU, ratified by the European Parliament, and approved in the British Parliament.