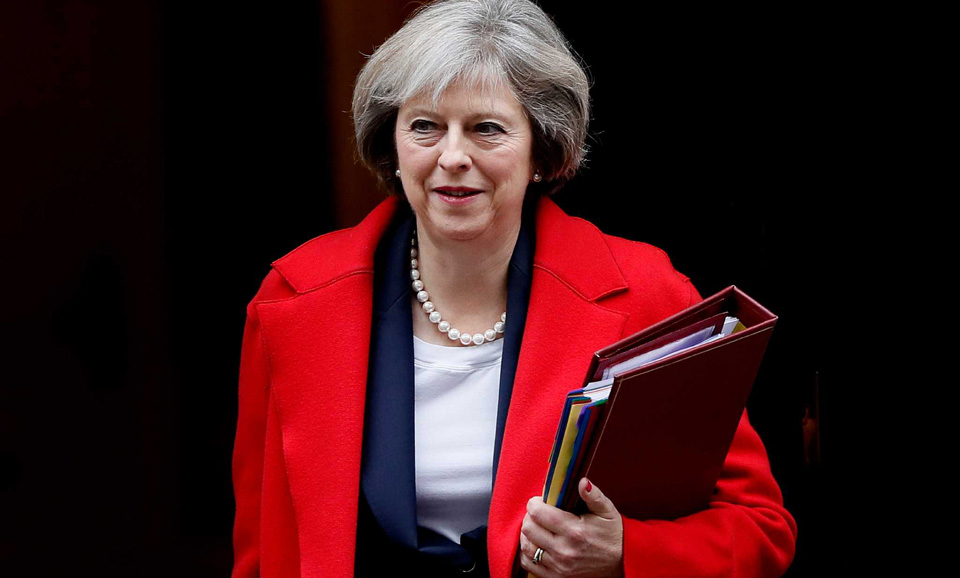 LONDON – Government ministers and campaign groups have called on British Prime Minister Theresa May to challenge President Donald Trump over pro-torture comments he made Wednesday – as it emerged that the U.S. State Department's entire top team had simultaneously quit.
Trump said that he was of a mind to reinstate torture as a method of interrogation just hours after all four of the most senior civil servant managers at the State Department bowed out, saying they could not work with his administration.
News of the mass resignation came as ministers in Westminster stressed that Britain remains opposed to torture, after Mr. Trump said Wednesday that waterboarding terror suspects "absolutely works."
Mr. Trump also said that he is preparing to order a review of interrogation methods and the possible reopening of secret "black site" prisons situated in many countries outside the U.S., such as at the notorious Bagram Airbase in Iraq.
The CIA was allowed to use black sites and so-called "enhanced interrogation techniques" under President George W. Bush – and was supported in its extraordinary rendition program by Britain –  but was barred from waterboarding by during the administration of President Barack Obama.
U.K. Foreign Secretary Boris Johnson said the government's "principled position" on the issue was unchanged, while Brexit Secretary David Davis stressed Britain does not agree with torture techniques "under any circumstances whatsoever."
Labour Party leader Jeremy Corbyn urged Ms. May to put British values before those of the current U.S. government.
He said: "Theresa May must stand up for our country's values when she meets Donald Trump and oppose his support for torture, which is inhumane, illegal, and delivers false intelligence."
Mr. Corbyn also urged Ms. May to stand firmly against Mr. Trump's border wall policy, anti-green agenda, proposed ban on Muslim travel, and any moves to stamp U.S. corporate control over Britain's National Health Service. He added that the Labour Party would fight hard to stop Ms. May from turning Britain "into a bargain basement tax haven off the coast of Europe to be ripped off by the world's biggest corporations."
Amnesty International UK director Kate Allen said that the Prime Minister must stick to her promises of setting out to be brutally honest with Mr. Trump on what British people think of his support for torture.
She said, "While he's said this sort of thing before, it's still extremely disturbing that we now have a new president of the United States who says he believes waterboarding torture works.
"She mustn't flinch from telling the president some basic truths about the complete unacceptability of authorizing a return to the use of waterboarding and other torture, or indeed of keeping Guantanamo open."
Ms. Allen also stressed that Ms. May should discuss the subject of human rights – especially those of women.
Stop the War convenor Lindsey German meanwhile warned, "The 'special relationship' [between the U.K. and the U.S.] has never benefited the people of Britain. With this president it will be positively harmful and should be ended."
Ms. May is set to use her visit to tell Mr. Trump that Britain and the U.S. can "lead together again."
The two-day trip will see her become the first foreign leader to meet Mr. Trump since his inauguration as president.
The meeting in the Oval Office will also focus on priorities like a post-Brexit trade deal and more co-operation on defense and security.
The Prime Minister's official spokeswoman declined to say whether the use of torture would be on the meeting agenda.
This article was originally published in Morning Star.