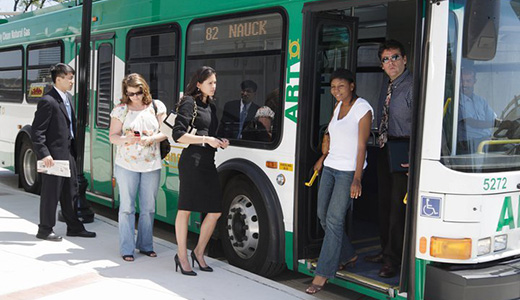 ARLINGTON COUNTY, Va. – On June 13, the bus drivers of AFSCME Local 3001, who drive the Arlington County, Va., buses, made the declaration that they have had enough.
They were tired and pushed beyond the breaking point by the private contractor, Forsythe Transportation. Having been refused bathroom breaks, their schedules switched unfairly, being unjustly compensated and individuals amongst their ranks sexually harassed, they went out on strike.
The last straw for these Arlington Transit (ART) drivers, the action that sent them to the picket line, was the firing of their leader for wearing a union button to work.
Their strike began in the early hours of the morning and by the afternoon they found themselves without jobs. Thirty-five people in total were fired. Forsythe said that the bus drivers had violated their contract which prevented them from striking unless it was a matter of the company violating an arbitration agreement.
The aftermath of all this is a county unable to interfere and regretful of the strike by the union local and the mass firings by Forsythe Transportation.
County Board Chairman Chris Zimmerman said in a statement July 16, "Drivers have expressed concerns that need to be taken seriously, including allegations of sexual harassment, and the improper disciplining of a union representative." But, he added, "As this is a labor relations issue between a private company and its workers, Arlington County has no authority to intervene in this matter." He called for "both parties to work together to resolve the issues," including use of mediation services.
Talking with a representative of the union local by email June 14, I've learned that they plan to take their case to the National Labor Relations Board. They also tell a slightly different story of the events that ensued.
The union representative wrote:
"Yesterday, Forsythe Transportation officially fired all drivers who had participated in the strike, even though the strike had ended the previous Friday and all were willing to return to work (Forsythe locked them out until their official termination letters were sent)."
The representative went on to accuse Forsythe of allowing trainees, who are not ready to drive buses unsupervised, to drive by themselves in place of the fired workers. The union rep attributed a minor accident by these new drivers to this policy.
Photo: Arlington Transit