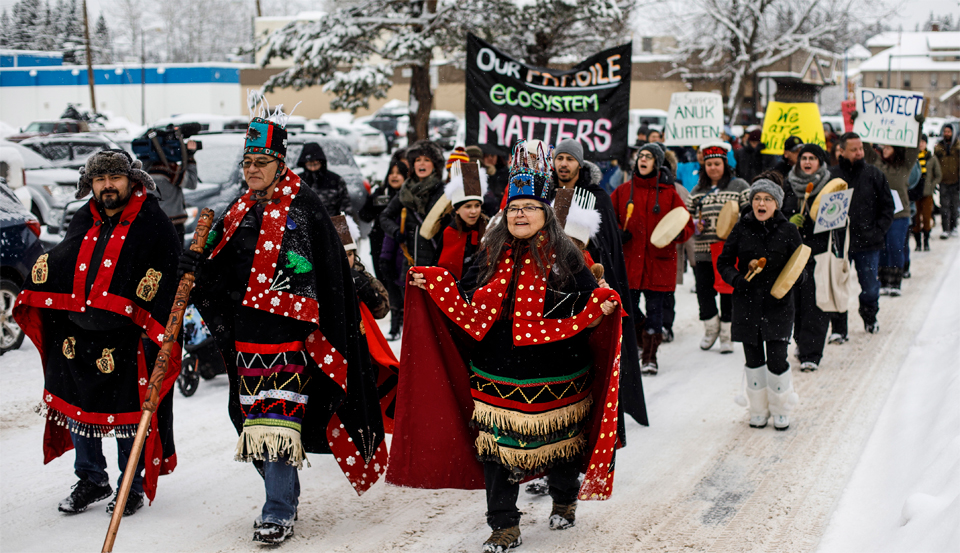 Canadian Prime Minister Justin Trudeau has resisted calls for a violent crackdown on Indigenous protesters resisting the construction of a gas pipeline through their lands.
Royal Canadian Mounted Police officers have already forcibly cleared roadblocks set up by Wet'suwet'en First Nation hereditary chiefs in a bid to prevent work on the Coastal GasLink pipeline project. A dozen activists were arrested.
But the First Nation activists and their supporters responded by shutting down the Canadian National (CN) Rail network in eastern Canada. CN Rail has temporarily laid off 450 workers, saying there is no point in paying them if it can't run trains.
Each day of the blockade holds up transport of goods worth $425 million CAD ($322 million USD), according to Canadian Manufacturers and Exporters chief executive Dennis Darby. Chamber of Commerce president Perrin Beatty has demanded tough action to end an "emergency" that "is damaging our international reputation as a reliable supplier."
Injunctions have been issued against the railway blockades, but police have yet to act since the uproar caused by footage of them clearing the roadblocks appears to have strengthened resistance to the pipeline.
Opposition Conservative Party leader Andrew Scheer said Trudeau's failure to clear the protests was "a complete abdication of responsibility and a failure of leadership." Scheer also accused demonstrators of staging a "warm-up act for what they consider their next fight—in the end, their objective is the entire shutdown of our energy industry." He called on Indigenous representatives to "check their privilege."
Trudeau responded to the "unacceptable" tirade by excluding Scheer from a briefing for opposition parties on talks with Indigenous leaders.
"There are those who would have us act in haste, who want to boil this down to slogans and ignore the complexities, who think that using force is helpful. It is not," he told parliament, saying he was hopeful that Wet'suwet'en chiefs would agree to meet Minister of Crown-Indigenous Relations, Carolyn Bennett.
Meanwhile, British Columbia Premier John Horgan called police to his home on Tuesday to clear a blockade of his driveway by anti-pipeline protesters. Extinction Rebellion Vancouver Island says it is planning to target him for a citizen's arrest.
Morning Star