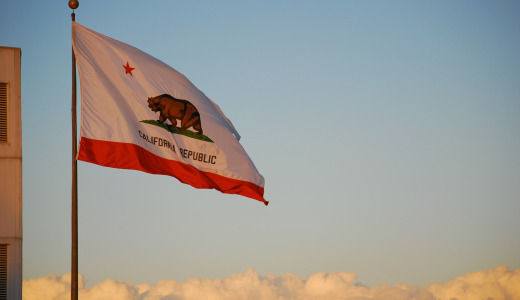 At the same time the California legislature is struggling with a nearly $20 billion budget deficit, it is also putting jobs creation at the top of its agenda. In introducing a 27-bill package the Senate Democratic Caucus says will create at least 140,000 jobs in the state, Senate President Pro Tem Darrell Steinberg, D-Sacramento, stressed the link between the two issues.
"I have been through enough budgets to know that the only way to increase and sustain the tax base is to create high wage jobs," Steinberg said Feb. 9. "Of course, the entire country is talking about job creation, but its importance can't be overstated in California. There is no more important barometer of economic struggle and family suffering than a 12.4 percent unemployment rate."
Among African Americans, officially counted joblessness is far higher, exceeding 16 percent in the state, and affecting nearly half of African American youth. Unemployment among California Hispanics has passed 17 percent.
The Senate Democrats cited California Research Bureau figures showing that creating 100,000 jobs would generate $6.7 billion in economic activity annually, provide the General Fund with about $2.3 billion in increased revenue and avoided costs, and result in a net gain in employment of about 300,000 jobs.
They also said the new jobs would be created "without raising taxes or waiving any environmental, consumer, or workplace protection laws" and would need only a majority vote for approval. In the past Republican Governor Arnold Schwarzenegger has sought to use budget deficits as a pretext to weaken such protections. The Democratic majority in both legislative houses falls short of the two-thirds needed to pass budgets and taxes, and virtually all Republicans have signed a no-new-taxes pledge.
"We need to make jobs priority number one in this state," California Labor Federation spokesman Steve Smith said in a telephone interview. "We're seeing soaring unemployment, we're seeing budget cuts that are making it nearly impossible for this economy to recover, and the only way we are going to get out of this mess is by creating good jobs."
Besides supporting the legislature's efforts to put people to work right away, Smith added, "We still need to be doing much more in terms of job creation. We need to continue to work for federal dollars for things like high speed rail, that won't just create jobs – but jobs with benefits and good wages. That's how we will get back to a place where the California economy is doing well again."
The 27 bills in the Democrats' "Agenda 2010" legislative package fall into four categories. Several measures – some dependent on passage of federal jobs legislation – would expedite the state's use of federal funds and unspent state bond funds for high speed rail, construction of schools and affordable housing, and improving highways, streets and public transit systems.
Other measures would promote renewable energy projects including some that can make use of federal stimulus funds and other moneys that are already available. Among these: helping community colleges build or rebuild facilities to train students for clean technology and renewable energy occupations, creating jobs in environmental restoration and flood control, and helping clean up diesel pollution from trucks moving goods from ports and other goods movement hubs.
The Employee Development Department's work share program would be expanded so more workers can keep their jobs and get partial unemployment benefits, and companies would be rewarded for hiring California workers on contracts with the state.
A range of measures would promote job training, revise current state worker furlough provisions to exempt workers not paid through state general funds, aid distressed homeowners to stay in their homes, and rationalize student fee structures at public institutions of higher education.