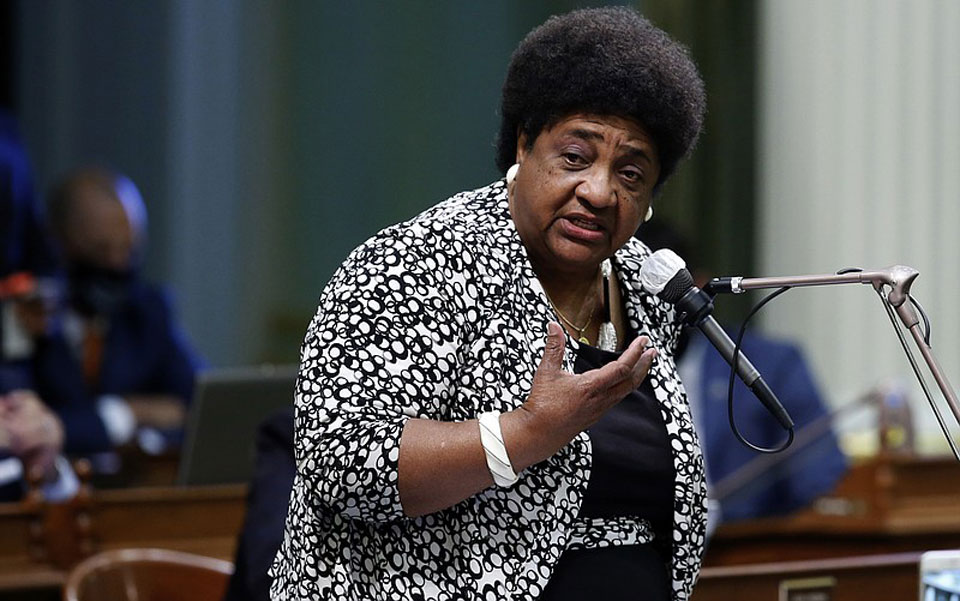 Among dozens of bills Governor Gavin Newsom signed into law before midnight Sept 30 – the official deadline ending the current legislative session – was Assembly Bill 3121, by Assemblymember and Legislative Black Caucus Chair Dr. Shirley Weber, D-San Diego, making California the first state in the nation to establish a task force to examine reparations for slavery.
The measure establishes a nine-member task force to examine slavery in the U.S. and California's involvement, and how much the state benefited from segregation and denying Black people their rights. The task force is charged with conducting an in-depth examination of slavery's impacts throughout the state's history and developing guidelines on how to start addressing the disparities that have resulted.
The body is expected to recommend to the state legislature the kind of compensation that should be awarded, how it should be awarded, and to whom. It can also recommend eliminating state laws and policies that perpetuate discrimination.
Newsom also signed another measure by Weber, AB 3070, to strengthen jury procedures and increase transparency so lawyers can't exclude jurors on the basis of factors including race, ethnicity, gender, sexual orientation, or religious membership. The bill also sets up a court procedure for resolving improper bias in peremptory challenges. Calling California's "rich diversity" the state's greatest asset, Newsom said the bills are an "important steps in the right direction to building a more inclusive and equitable future for all."
Despite its overall leadership on civil rights issues, Weber said, California has not yet come to terms with having allowed slaveholding and the recapture of escaped slaves. "Neither have we effectively addressed our present justice system which allows prosecutors to bar African Americans from serving on juries." She said Newsom's signing the two bills into law shows once more that California "is dedicated to leading the nation on confronting and addressing systemic injustice."
In June, the Legislative Black Caucus identified AB 3121 as one of its three top priorities, along with two Assembly Constitutional Amendments, ABA 5 and ABA 6. After both were passed and signed into law, these became Proposition 16 to restore affirmative action in California public education, hiring, and contracting, and Proposition 17 to restore voting rights to people on parole. Both are on the ballot in the November election.
Among other new laws relating to racial justice and reforming policing:
Several bills that would have enabled decertification of police officers convicted of a crime or dismissed for misconduct, opened more police records to public scrutiny, banned the use of rubber bullets and teargas at peaceful protests, and clarified how police must intervene when a fellow officer uses excessive force, stalled after they encountered major resistance from law enforcement and ran afoul of the legislature's truncated schedule under pressure of the COVID-19 crisis. Authors of those bills all vowed they will renew their efforts next legislative session.
Late last month, Assembly Speaker Anthony Rendon, D-Lakewood, announced that a bipartisan Select Committee on Police Reform has been established to provide a "public forum to discuss measures to keep our communities safe and continue California's leadership in police reform" when the legislature resumes work in 2021. Legislative Black Caucus Chair Weber is among the Select Committee's 10 members – seven Democrats, two Republicans, and one Independent.