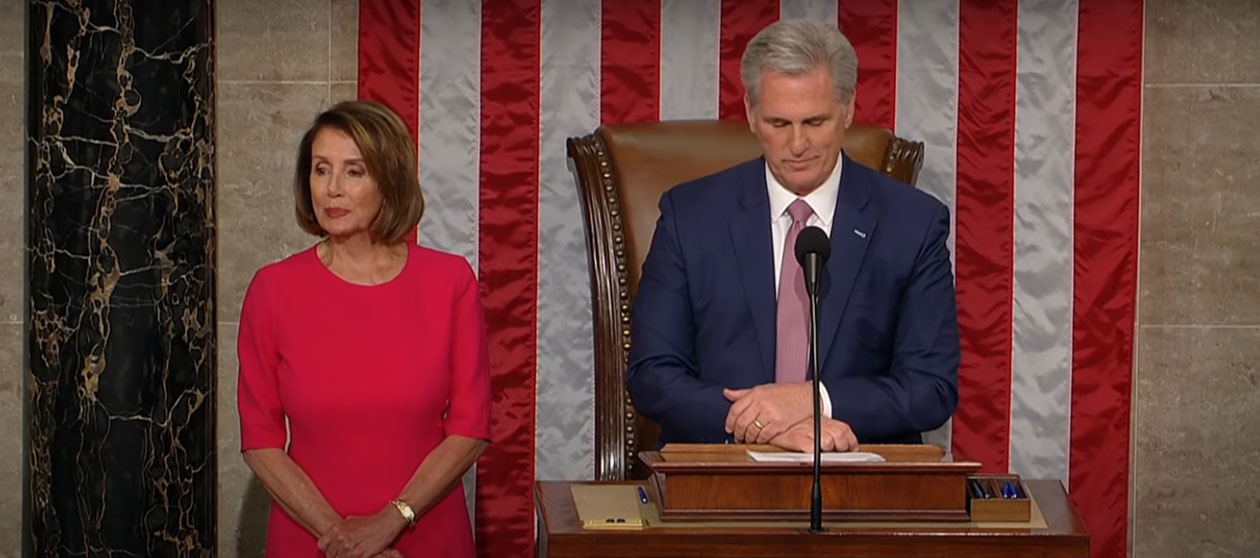 LOS ANGELES — According to the political operatives and media pundits, and to a wealth of past history, the party in the White House loses Congressional seats in midterm elections. The Republican Party is salivating at the prospect of the Democrats losing either the Senate or the House, or both. If so, the Republican Party will continue attempting to advance its minoritarian rule, employing a drastically anti-people, pro-corporate neo-Nazi agenda.
With the margin of the Democratic majority so extremely thin in the Congress, chances of keeping and advancing any progressive federal legislation will be blocked for years. The people's only shield against the next two years of a Republican-dominated Congress would be narrowed down to Presidential Executive Orders and vetoes of Republican Congressional bills. Republican rule would further Republican voter suppression and other measures that would jeopardize the people's ability to have their votes count in 2024.
So the stakes are very high. But nothing is written in stone. It will take a repeat of the 2020 upheaval of the American electorate to counter the cynical predictions of the ruling-class prognosticators. In poll after poll, U.S. voters express clear preferences for gun control laws, keeping abortion legal, progress on climate change, collective bargaining and workplace rights, education, housing, healthcare and a myriad of other issues.
At the last midterm elections in 2018, the mass revulsion against Donald Trump was so great that voters flipped the House to Democratic control. A big part of that momentum came from California, where 14 members of its House delegation were Republicans, and seven of them were defeated. In 2020, however, three of those seven seats reverted to the Republican Party.
The need for Congress to retain majority Democratic control is self-evident. On every single major vote in Congress, Republicans have played a rearguard role simply trying to deny the Biden Administration any success at all. It was the same strategy they employed against Pres. Obama. They consistently fail their fellow Americans who are struggling the most, including COVID patients, their families and caregivers, parents who cannot find baby formula, working people paying robber-baron prices for gas, relief for small businesses, African Americans, Asians, Latinos, transgender youth, women and others seeking protection against patriarchal and white supremacist terrorist violence, school children and ordinary citizens wondering if this is the day they get mowed down by a racist shooter with an automatic assault rifle.
Common-sense bills on voting and equal rights that the House has passed languish in the Senate for lack of a supermajority to overcome the filibuster. And if Republicans do manage to flip the House, California's own Kevin McCarthy is positioned to become Speaker. His lockstep Trumpistas in the House will stall every chance of progress. The 2022 midterm election may be the American people's last opportunity to expose and defeat Republican criminal negligence, treasonous insurrectionary activity, incompetence, and openly declared hostility to governance. One foreboding thought well worth contemplating is that the House Speaker is not even required by the Constitution to be a member of the House: Republicans could decide to choose Donald Trump as Speaker if they wanted to, immediately placing him second in line, after the Vice President (whom they could impeach!) for the presidency!
All of the above establishes the heightened importance of the 2022 election cycle, and of the role California voters could play. Let's look at several of the key Congressional races in play.
As we survey these races, the importance of the Latino vote cannot be overestimated! Republicans have devoted huge energy to their Latino appeal on wedge issues such as abortion and gender-related matters, and Democrats overall have not stepped up to counter that with reminders of the day-to-day economic, social and immigration- and healthcare-related issues that impact the Latino community far more profoundly. Attention to the Latino electorate needs to be ratcheted up in virtually every state.
Moving from north to south—
District 1, north of Sacramento, is more than 75% white, the 15% Latino sector the largest minority group there. First elected in 2012, Republican Doug LaMalfa has never won less than 54% of the votes in a general election. This year he faces Democrat Max Steiner, as Army veteran with experience as a diplomat with the Foreign Service and policy analyst with the RAND Corporation. His main issues are forest and fire management and national security, and he sees great challenges in "persistent economic inequality at home and assertive rivals—China and Russia (as he calls them)—overseas." He supports a stronger Voting Rights Act, opposes the push for elected politicians to change the results of elections, and seeks to ban gerrymandering at the federal level. He expresses dismay at the "pitiful" Democratic Party response to the GOP attack on democracy. He supports abortion rights. He thinks small about gun reform, though: He wants to "protect the right of Americans to buy semi-automatic firearms after a background check regardless of their state of residence."
In short, Steiner appears to be a bright man with many thoughtful proposals about the environment and agriculture, and with one eye cocked toward the right-leaning conservative constituency he wants to represent. He would certainly be a big improvement over LaMalfa, but his chances don't seem very optimistic. Unless, on such key issues as reproductive choice, at least a minimalist reform position on guns, and defense of democratic norms, he can inspire enough opposition to loyal Trumpista LaMalfa to tip the balance. As he writes to potential supporters by email, a "centrist Democrat is the perfect fit for you. Voters in the middle are poorly represented by a far-right radical like Doug LaMalfa, and they shouldn't vote for a fringe Republican when they have a man of the middle like me." This is conceivably a winnable seat if a new "united front against fascism" can be activated in his district.
A different ballgame
The election in newly configured Dist. 5 is a different ballgame from the former Dist. 4, which was represented by Republican Tom McClintock since 2009. He is now running in Dist. 5. Whereas his old district was 74% white, with a 14.5% Latino minority, Dist. 5 is just under 50% white, with a 30% Latino minority. McClintock originally squeaked into Congress with 50.2% of the vote against his Democratic opponent in 2008, but has held onto at least an eight-point spread ever since. Now he has many voters he's never represented before. His five primary opponents include three other Republicans, Steve Wozniak (the early collaborator with Apple's Steve Jobs) as an Independent, and one Democrat, Mike Barkley. Barkley's platform includes advanced positions on labor, climate change, Medicare for All, Black Lives Matter, immigration, gun control, etc. Although in a number of previous elections he never won more than a few thousand votes, progressives should go all out for Barkley. If they don't, then McClintock would not appear in much danger of losing this seat.
In Central California
Kevin McCarthy, Minority Leader of the House, has represented Dist. 23, but after realignment, he is now running in Dist. 20. Most famous, perhaps, for his initial censure of Trump over the Jan. 6th Insurrection, within weeks he made the obligatory pilgrimage to Mar-a-Lago to kiss the Doge's ring. He's been a dependable Trump ally ever since, opposing the House investigation of the Jan. 6 events—and his own role in them. He faces four opponents in the June 7 primary, including two Democrats, Ben Dewell and Marisa Wood. A meteorologist specializing in weather forecasting for the agricultural industry, Dewell describes himself as "a fiscal conservative, social progressive centrist," eager to restore democratic norms: "We are now in five alarm jeopardy of losing our right to self determination through the efforts of despots and authoritarian wannabes." When asked by Ballotpedia, "Tell us your favorite joke," he responds, "Kevin McCarthy."
Marisa Wood, a Bakersfield public school English teacher, has attracted the most attention in the fight to kick McCarthy out of Congress. She has the endorsements of the Calif. Democratic Party and many Democratic Clubs, as well as the Calif. Labor Federation. Her campaign website lists her positions on all the issues voters are concerned about. Wood is clearly the favorite to come in second against the deeply entrenched McCarthy. The runoff in November will require a monumental investment in this strong Republican district, but what a payoff it would be to toss Kevin McCarthy to the side of the road!
Republican David Valadao, an incumbent from Dist. 21 first elected in 2020, is running in the newly designed Dist. 22, formerly Devin Nunes's district. This district is about 49% Latino and 45% white. Among Valadao's opponents in the primary is Democratic five-term Assemblyman Rudy Salas. Valadao is one of the very few Republicans in Congress (10 in all) who voted to impeach Trump, thereby angering some of his base, so he has acquired two Republican challengers to his right. The new district is much more Democratic-friendly, having gone for Biden by 13 points. Salas has been an effective member of the Assembly, and with an eager "united front" bank of supporters who will work for his election, he could well defeat Valadao and capture a Democratic House seat.
Republican Jay Obernolte won election in 2020 from Dist. 8. He is running for reelection in Dist. 23 as a loyal Republican who voted not to impeach Trump. His 2022 primary opponents are two Democrats, Blanca Gomez and Derek Marshall. Gomez is a trained ASL interpreter, a college teaching associate, and a volunteer for many non-profit organizations. Her website lists no specific programmatic details nor endorsers. The openly gay Derek Marshall, residing in Victorville, was a community organizer with the Bernie Sanders 2020 presidential campaign. He defines his campaign as "Real Relief for Everyday People, A Green New Deal to Empower Rural America, and Freedom & Justice for All." He cites members in or aligned with The Squad as his role models. Given that Obernolte is so far only a one-termer and is now running in a reconfigured district, his reelection would appear far from guaranteed. This could be a winnable seat, and Marshall is a highly appealing candidate worth investing in.
And in Southern California
In Dist. 27, in northern L.A. County, far-right Republican and Raytheon shill Mike Garcia won his seat in a special election against Christy Smith after Democrat Katie Hill resigned from the then-Dist. 25 seat. Then in 2020, at the height of the COVID pandemic, he narrowly won against her again (by 333 votes). The redistricted district now has a 12% edge of Democratic voters, so with a healthy turnout, this seat could be flipped in November. Garcia is up against former Assemblywoman Smith again in the primary. Smith has the endorsements of the California Democratic Party, the California Federation of Teachers, four members of the U.S. House, 22 members of the California State Legislature, seven state elected officials, and the L.A. Times, which calls Garcia "a Trump enabler and a threat to democracy."
But there are also other Democrats as well. African-American combat veteran John Quaye Quartey, featuring voting rights and gun safety as his issues, has secured endorsements from three well-regarded U.S. Representatives from California—Barbara Lee, Katie Porter, and Eric Swalwell. Elected Simi Valley City Councilmember Ruth Luevanos "believes in well-funded and well-supported public education, Medicare For All, ending our dependence on tackling climate change with an emphasis on environmental racism, and moving away from fossil fuels to a green economy with good-paying union jobs." She has the endorsement of Our Revolution of the Antelope Valley, Progressive Democrats of America, and activists from around the state. This is one of the nation's most flippable seats, and as with all primaries in California, the top two vote getters advance to the general election. Some might argue that the best option for unseating Garcia would be to offer voters the chance to send the most progressive candidate, Luevanos, to face him in November; others might think that, given the more conservative history of this district, the safer vote is for the more centrist Smith.
Young Kim, the incumbent Republican, one of those who ousted a one-term Democrat, Gil Cisneros, in 2020, is running for reelection in Orange County's Dist. 40 (formerly 39). She has been a reliable Republican Congressmember, voting faithfully with her bloc. She did vote to censure Trump after Jan 6, though not to impeach. Redistricting has given her a more conservative electorate, 61% white, with a 5% advantage for her party; however, four out of five of her voters would be new to her. She is currently heading off Greg Raths, an even farther-right Republican who had earlier run against Katie Porter. The only Democrat in this primary is Dr. Asif Mahmood, a pulmonologist originally from Pakistan, whose chances would be better against the more extreme and perhaps more familiar Raths, which is why Kim is going after Raths so hard. Kim lives just outside the boundary of her new district, although residence is not a requirement for members of Congress.
The Mahmood campaign is actually trying to boost Raths's numbers, charging him for being too harsh on abortion—which of course would only drive up his numbers among diehard Republican voters and make him the more likely opponent in a general race. He is endorsed by the California Labor Fed and the Orange County Labor Fed, as well as individual unions, Planned Parenthood, Equality California, and almost every major Democratic political officeholder in the state.
Given the composition of the district, it's hard to predict the top Republican vote getter. The incumbent might be a safe guess, but few people in this reconfigured district have been represented by her in the past. Undoubtedly the GOP candidate will face off against Dr. Mahmood in the general. If voters can be motivated on powerful issues such as abortion rights, a Democratic pickup in this district is not out of the question. It's definitely worth the effort.
Republican Ken Calvert (incumbent from the former 42nd Dist.) is running for reelection in Dist. 41. Polls give this race a unanimous Likely Republican rating, yet that cannot be considered conclusive. The big differences are that very little of the old 41st is in the new 41st, and that the new district includes most of the Coachella Valley and the Palm Springs region, an area very popular with LGBTQ folk and retirees, and now evenly split in party registration. Calvert was first elected in 1992 (in Dist. 43) and has averaged 58.5% of the vote in each general election. He is a steady GOP party voter in Congress. This year, Assistant U.S. Attorney Will Rollins is running as an openly gay Democrat to unseat Calvert. "After helping to prosecute some of the insurrectionists who attacked the US Capitol on January 6th, Will decided to challenge Republican Congressman Ken Calvert, who voted to overturn the results of the 2020 presidential election," says his campaign website. On every issue that Rollins cites as critical to his campaign, he mentions how Calvert voted against his constituents' interest. Calvert is also vulnerable on some questionable real estate deals involving taxpayer funds. This is a seat where a far-right Republican who hasn't faced a serious challenge in over a decade could well be sent packing. Rollins enjoys widespread endorsements from the Calif. Labor Fed to Progressive Turnout Project, various LGBTQ organizations, and a host of Democratic electeds. Assuming Rollins is the one who will face off against Calvert, he will require mass organizations to do the work of electing him. It can be done.
In Dist. 45 Republican Michelle Steel (incumbent from the former Dist. 48) is now in a revised district rated as a toss-up. Steel won election in 2020, reclaiming for the Republicans a seat from the 2018 victor, Democrat Harley Rouda. At that time the accepted wisdom was that with a large Asian-American electorate in the district, Steel played upon her South Korean ethnicity to get elected. Her primary opponent in 2022 is Democrat Jay Chen, son of immigrants from Taiwan, a veteran who often cites his experience as a lieutenant commander in the U.S. Navy Reserves. He has a small real estate business. He critiques Steel's allegiance to corporate polluters and corruption. Given the swing district he hopes to represent, he takes cautious liberal positions on most issues ("public option" vs. Medicare for All, for example). He has endorsements from a number of labor unions, including the Orange County Labor Fed, Congressmembers, state and local electeds, VoteVets, Serve America, New Teams Action Fund, and more. This is a compact district comprising about half of Orange County, and it should be possible to mobilize support for Chen. This seat too is winnable.
Good riddance to Darrell Issa
The extreme right-wing Republican Darrell Issa, one of the richest men in Congress (from the auto alarm business), served as a Representative from Dist. 49 from 2001 to 2019. Redistricting strongly suggested he could not win again with his new electorate, and he retired—many hoped for good. But he came back the following cycle and was elected in Dist. 50. With another redrawing of district lines (owing to California's losing one seat in Congress after the last census), he is running for reelection, but now in Dist. 48.
Issa's Democratic opponents are Stephen Houlahan, a nurse by profession, who focuses on COVID-19 recovery, expansion of affordable healthcare, phasing out fossil fuels, the right to vote, LGBTQ+ rights, and tackling corruption. (He identifies as a Catholic, and there's no mention of abortion rights on his website, whatever significance that has.) And there is Matthew Rascon, a passionate young SanDiego-born Catholic who mentions tribal sovereignty among his top issues, along with term limits, mandatory divestiture, real consequences for corruption (also no mention of abortion rights on website). Neither of these two lists any endorsers, which is frankly worrisome. A third opponent, Lucinda Jahn, independent, or NPP (No Party Preference), does not look like a viable candidate. One truly hates to admit it, but there seems not to be anyone well enough positioned in this race to come anywhere near upsetting Issa.
Where are the peace candidates?
Campaigns of high-recognition incumbent Democratic Representatives, such as Katie Porter, Mike Levin and others, are always sending out scare messages about how vulnerable they are. Dist. 49, for example, represented by Mike Levin, recently was downgraded by the Cook Political Report from their highest "Likely Democratic" rating to its second tier, "Lean Democratic." With his strong endorsements, it seems inconceivable he would be left out to dry in November (he'll certainly finish as one of the Top Two on June 7).
Voters in every district need to monitor polls, get involved, follow the news, and not take anything for granted. No seat is inevitable or expendable. But there are no signs on the horizon that any of the other Democrats currently representing Californians in Congress are in trouble. Most of them, maybe all, have challengers in the primary, but are expected to sail through them unscathed.
In a lot of cases, we might wish for more progressive positions, however. Rep. Brad Sherman, for example, is being explicitly challenged by Shervin Aazami on his unconditional support for Israel—but one could say that about many Congressmembers. And to tell the truth, most of them should be challenged more on their uncritical embrace of the Military-Industrial Complex, consistently voting for more weapons, higher military budgets, more global confrontation in a new Cold War with new enemies. But those issues are not only to be raised at election time. They need to be voiced in many different arenas at all times by masses of voters until Congress gets the message about respect for other nations, peace between peoples, and reimagining the U.S. role in the world. When the organizational strength allows, suitable electoral challenges can be mounted.
The most important factor in the primary election is turnout, turnout, turnout. Based on past numbers, the expectation is that only 30% or so of registered voters will bother, even though almost 82% of eligible voters in the state are actually registered (thanks in part to their application for a driver's license). It behooves all who care about the future of democracy not only to vote, but to participate actively in one way or another in these campaigns. Even boosting the Latino vote by just a few percentage points will absolutely make the difference in many races.
A "united front" strategy is a necessity at this crux. Organizations that don't and won't agree on everything—Democratic clubs, unions, student and ethnic groups, people on the left—must come together to divvy up the state and "adopt" a campaign to which they commit all our combined resources—people power and money. A collective statewide approach could be the winning ticket to help California save the nation from a Republican Congressional takeover. And it's a good model for other states as well. No pasarán! The fascists must be defeated!
It makes a difference who wins elections. That's why there is so much investment in their outcome. Why else do Republican office holders take such great pains to narrow the composition of the electorate? Do not listen to anyone who tells you voting doesn't matter, or that both parties are the same, or that "they're all corrupt, why encourage them?" Such claims represent a highly cynical view of humanity meant to drive you away from the polls. Someone will win. Why help create a vacuum that further enables and emboldens the Republican Party? The truth is that there are decent people running for office. The important thing to remember is that they are put into office by voters, organizations, unions, movements, and these will still be around to challenge officeholders to keep doing their best on the people's behalf. This is not a spectator sport.
Vote like your life depends on it. It does! And right now, so does our democracy!