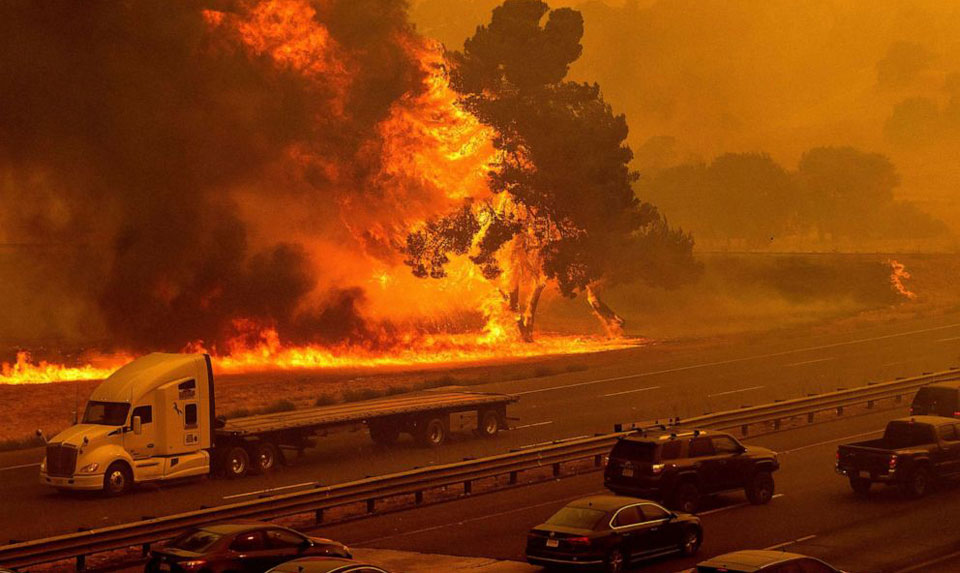 Just days after a new report detailed the "unequivocal and pervasive role" climate change plays in the increased frequency and intensity of wildfires, new fires burned 10,000 acres on Sunday as a "dome" of hot, dry air over Northern California created ideal fire conditions over the weekend.
In Napa County, the Glass Fire burned more than 2,500 acres, forcing at least 2,000 residents and a hospital to evacuate and threatening about 2,200 structures.
The fire tore through vineyards and jumped two rivers Sunday evening and was zero percent contained as of late Sunday night.
"It's a cremation," Craig Battuello, whose family has raised grapes in St. Helena for more than a century, told KPIX.