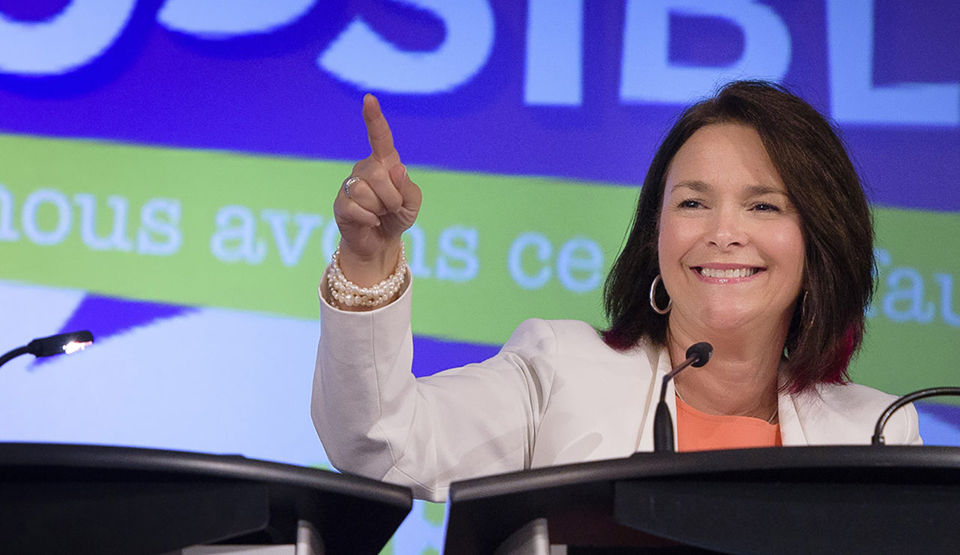 CORRECTION: This article originally reported that Linda Silas would be the first woman to head the Canadian Labour Congress if elected. This was inaccurate. Shirley Carr, who was CLC president from 1986 to 1992 was the first woman to lead the federation. We apologize for the error.
TORONTO — The AFL-CIO may see an all-woman race to succeed President Richard Trumka if – or when – he steps down, but the Canadian Labour Congress will probably beat them to it, again.
That's because the only candidate so far to succeed Hassan Yusseff, who has reached that presidential post's mandatory retirement age, is Linda Silas, described as a "five-foot feminist dynamo" from New Brunswick who heads the Canadian Federation of Nurses Unions.
"The reboot required" to defend and advance workers, union and non-union, "will mean leveraging our experience," Silas said in an open letter to Canadian workers explaining she would stand – the Canadian term – for the job. If elected, Silas will be the second woman to head the CLC. Shirley Carr, elected unanimously in 1986, was the first woman in the world elected to head a major national union federation. Silas is hoping to follow in her footsteps.
Media reports mention one other hopeful, though she hasn't officially announced a decision: Beatrice Bruske, Secretary-Treasurer of United Food and Commercial Workers Local 832 in Manitoba. The Canadian Labour Congress vote will be this May.
By contrast, the U.S.'s Trumka has yet to announce his intentions. There is – now – no mandatory retirement age for top AFL-CIO officials. Its convention will be next year.
Nevertheless, talk among some U.S. union activists paints the race as a contest between incumbent Secretary-Treasurer Elizabeth Shuler, an Electrical Workers (IBEW) member, and Sara Nelson, the firebrand president of the Association of Flight Attendants-CWA. Like Silas, both are decades younger than Trumka, who is in his late 60s.
Silas, armed with a record that started with student activism in her hometown of Abitibi, N.B., and 16 years as a local president and then a national nurses leader, explained her decision in the open letter.
"Hardworking families are under attack from governments across our country," she wrote. "Well-funded forces in our society are making it harder for millions of workers to be heard — both in our democracy and in our workplaces. And instead of working to bring us together, partisan interests are dividing us in a dangerous game that gives oxygen to hate and cynicism, instead of the understanding and tolerance we need.
"So serious are the challenges ahead of us that failure to meet this moment could put us in a permanent position of defense. But with a commitment to rebuilding a movement that drives our progress, I'm ready to fight, for all of us.
"I grew up in a union town that lost everything," when its newsprint mill closed years ago. "I've met with neighbours who have experienced setbacks that last a generation. I've seen how important it is for struggling workers to see the hope that comes from our movement.
"It is my belief that our common goals," which she defined as "good jobs, better public services, universal access to quality healthcare, an inclusive society, and a clean environment" – "can in fact only be realized when proven fighters like us come together."