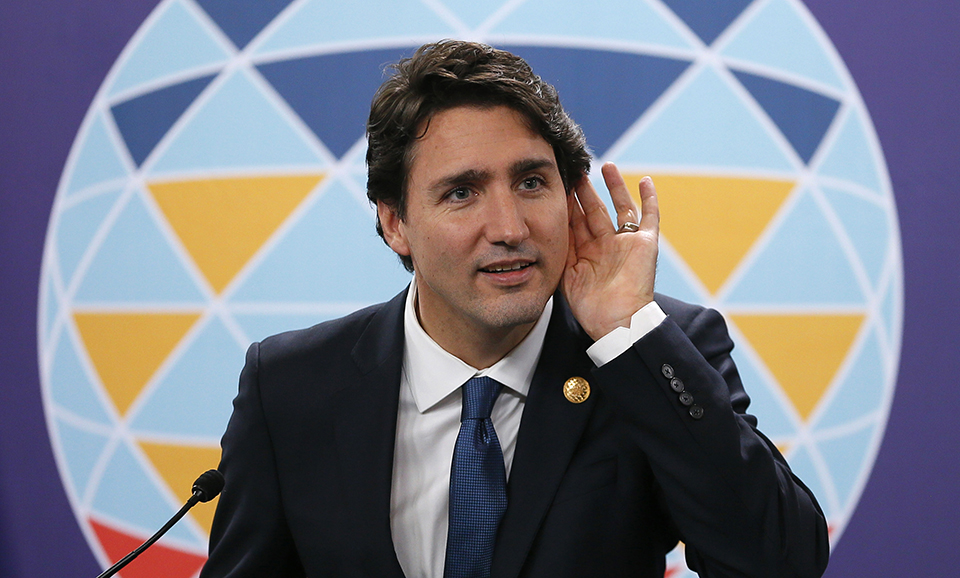 The head of the Newfoundland and Labrador Federation of Labour (NLFL), representing thousands of union members and workers in Canadian easternmost province, is joining the Canadian Labour Congress (CLC) in its call to provincial premiers to re-commit to establishing a single-payer, universal prescription drug plan in Canada.
"In Newfoundland and Labrador, public spending covers less than half the cost of prescription medicines," said NLFL president Mary Shortall. "Of the 236,200 workers in this province, an estimated one in three—over 78,000—don't have health benefits."
The St. John's Telegram reports that the CLC, which is the country's largest labor federation, gathered in Alberta in July for events that ran concurrently with a meeting of premiers of Canada's provinces and territories—the Council of the Federation.
Labor leaders used that opportunity to prompt premiers to lobby the federal government for a national pharmacare plan to ensure all Canadians have access to life-saving medications and to bring down the costs of the increasingly "out-of-control system."
Canada's single-payer health care system is administered by the country's provincial governments, and the labor movement is looking to enlist the premiers in its push for a country-wide prescription plan. Implementing pharmacare will require a major infusion of cash from the federal government, which is currently headed by Prime Minister Justin Trudeau.
According to the NLFL, evidence shows Canadians who rely on prescription drugs don't have the money to cover costs and instead are splitting pills, skipping doses to stretch prescriptions, sharing medicines, or going deep into debt to make ends meet.
A survey by Angus Reid, in 2015, found 26 percent of Canadians in the Atlantic provinces, for instance, do not take their medications as prescribed because they can't afford to. This can cause serious health complications, Shortall said.
"When people skip their medications or otherwise ignore doctors' orders, because of costs, additional burdens to the health-care system actually cost everyone more," she said.
The NLFL pointed out that Canada's public per capita prescription drug spending in 2014 was second highest among countries in the Organization for Economic Co-operation and Development, at US$772 per person, far above the OECD average.
Canada is the only country with universal health care that does not have a universal program for prescription drug coverage, despite the stated goal of universal coverage in the 2004-14 Health Accord between the federal and provincial governments.
"Canadians know bulk buying is the smart option," Shortall said. "In public opinion surveys, over 90 percent of both citizens and employers believe a universal prescription drug plan is important to Canadian health care coverage. Pharmacare is the type of smart policy Canadians are looking for from our political leaders."
She said by adopting a single-payer program, Canadians would benefit from bulk purchasing power, giving them the power to obtain competitively priced prescription drugs. She said through aggressive pharmaceutical company competition for Canadian business, a single-payer, universal prescription drug program could save Canadians approximately $7.3 billion a year, based on an additional $1 billion in public sector spending.
This article is a slightly edited version of a story that was first published in People's Voice.