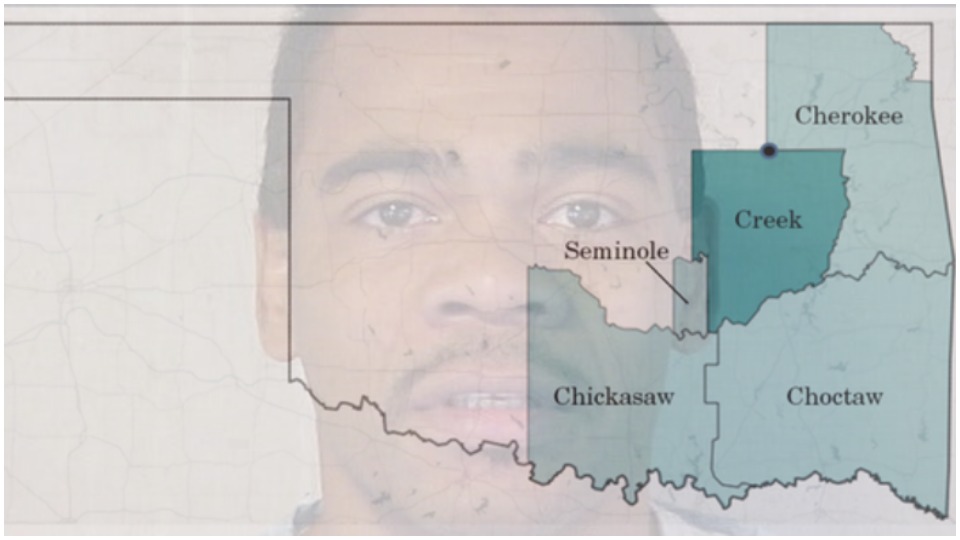 The Supreme Court of the United States has decided to have the case of Carpenter v. Murphy re-argued in its next session. This is one of the most important Supreme Court cases on tribal sovereignty in the 21st century. If the the justices uphold the United States Court of Appeals Tenth Circuit's ruling, it could lead to the most extensive land restoration in U.S. history.
The original basis of the case was the conviction of Patrick Murphy for the 1999 murder of a man named George Jacobs in Henryetta, Okla. Murphy was convicted in Oklahoma state court and sentenced to death, but he argues he should have been tried in federal court because the crime occurred on land that was initially reservation land of the Muscogee Creek Nation. Both Murphy and Jacobs were enrolled citizens of Muscogee Creek Nation.
A lower federal appeals court ruled in favor of Murphy after it found no evidence of Congress abolishing the reservation status of Muscogee Creek Nation, an argument Murphy's lawyers raised. Mike Carpenter, the warden at the Oklahoma State Penitentiary where the plaintiff Murphy is imprisoned, filed an appeal to the Supreme Court seeking to overturn the 10th Circuit's decision.
The case has now gone beyond the circumstances of the murder of Jacobs and now encompasses questions of sovereignty and the status of reservation lands.
The Cherokee, Seminole, Choctaw, and Chickasaw Nations could potentially have their reservation status restored if the Supreme Court eventually sides with Murphy's legal team. This would turn the eastern half of Oklahoma into reservation land. In Oklahoma today, there are no tribal reservations. A system of tribal jurisdiction covering an area that formerly had been reservation land is used to deal with civil and criminal law.
The tribal jurisdiction system was established in Oklahoma upon its statehood in 1907. It was established through treaties Congress renegotiated with the Indigenous governments following the U.S. Civil War. The agreements distributed tribal land to individual citizens, and the area left over was paid for by the federal government. The remaining property was then opened to settlers through the land run. Upon statehood, the Indigenous governments disbanded. It was not until 1979 under the Indian Reorganization Act that the Five Civilized Tribes re-established their governments.
During the initial hearing, the Supreme Court justices called for more briefing to find any statute that would give the state of Oklahoma authority to prosecute regardless of reservation status. The law that would prevent the state from pursuing crimes on reservation land is the Major Crimes Act of 1907. The act only applies to crimes committed by Native Americans on reservation land.
The fresh look being given to this case is creating a complicated situation in Oklahoma and is raising questions about who can be tried in Oklahoma courts for future crimes committed in the eastern half of the state.