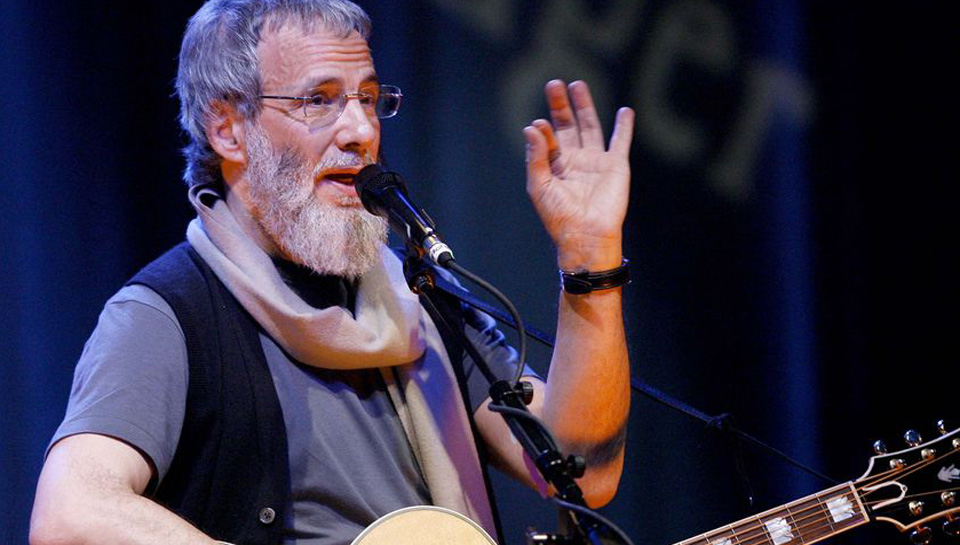 Forty years ago, the former Cat Stevens played his last full concert in New York City. At the time, the famed singer-songwriter was in search of inner peace which led him to the Islamic faith in 1977. He subsequently abandoned fame and fortune in order to further his spiritual quest.
The British-born musician, of Greek heritage, changed his name to Yusuf Islam and immersed himself into religious faith. But the flame never died for the songs Cat Stevens shared with the world. His lyrics were about freedom, love, and peace…ideals that are timeless.
On September 19, Yusuf/Cat Stevens returned to Manhattan, appearing at the Beacon Theatre. It was the first of two New York City concerts and part of a 50th anniversary tour titled "A Cat's Attic" which debuted in Toronto, Canada on September 12.
The sold out concerts revealed the strong desire fans had to welcome the performer back to New York. Yusuf opened with "Where Do the Children Play?", a song about our fast paced, over-developed world which is timelier than ever since it first appeared in 1970. He followed with "If You Want to Sing Out, Sing Out", an endearing anthem of individuality and personal choice. Both these tunes have remained relevant and were also prominently featured in Hal Ashby's 1971 anti-establishment film, Harold and Maude.
Yusuf is a master storyteller and his current show reflects this. It's a musical chronicle of his life including stage sets which recreate his modest London home where he grew up. His parents owned a small café and this provided the youngster's first job as he dreamed of becoming an illustrator and cartoonist.
His love of music eventually took him in a different direction.  Spawned from the new music scene which enveloped England in the 1960s, as Cat Stevens he rode the wave initiated by The Beatles. He referred to John Lennon's vocals on "Twist and Shout" as "the primal scream that brought us into existence."
Yusuf also mentioned his early inspiration from crooners such as Nat King Cole and Broadway musicals. Sharing his enthusiasm for composers Leonard Bernstein and Stephen Sondheim, he surprised the audience with a version of "Somewhere" from West Side Story.
Yusuf gave his fans what they wanted…familiar tunes and poignant reflections of his life and career. The performer told the audience he experienced a serious bout of tuberculosis in 1969 which initiated his spiritual path.
His songwriting reflected this after his illness with introspective pieces such as "Katmandu", "Miles from Nowhere", and "On the Road to Find Out". These selections were played on stage along with well-known hits "Moonshadow", "Oh Very Young", and the emotional "Sad Lisa" performed by Yusuf on piano.
The singer explained how he brought social conscience into his music. He included an early hit, "Matthew and Son", from his first album in 1967. This song concerns a working-class man named Matthew who constantly labors only to make his boss wealthy.
The crowd awaited in anticipation as Yusuf introduced the classic, "Father and Son." Featured on the 1970 album Tea for the Tillerman, he told how the song was actually written for a never-produced musical project ("Revolussia") about the 1917 Russian Revolution. The lyrics were originally intended to reflect a concerned father, set in his old ways, who does not desire revolution and how his son does. The political origin of this coming-of-age song is not widely known.
Although Yusuf had been off the charts for decades engaging in his Muslim faith, his desire to create was still in his blood. In 2006 he recorded a new CD titled An Other Cup. From this newer collection he sang "Maybe There's A World" which transforms into his version of The Beatles' "All You Need Is Love."
A follow up album, Roadsinger, was produced in 2009. The title track from that effort was performed as it seeks to express the rift he experienced with many fans concerning his faith. Both of these later projects have been recorded under his name Yusuf Islam.
Something genuinely special transpired at these concerts. Misunderstanding melted away into songs of peace, acceptance, and oneness. Yusuf acknowledged his desire to reconnect with estranged fans admitting, "I realized I still had a job to do." Immediately following his heartfelt words was a rousing rendition of "Peace Train."
According to Yusuf/Cat Stevens' official website, a portion of every ticket sold will benefit the most vulnerable through long term support to build sustainable futures for children and families. Through Small Kindness, Yusuf's UK founded charity, donations will be made to both UNICEF and the International Rescue Committee to help children affected by the current refugee and migrant crisis.
In addition to his full concerts, Yusuf also appeared at the Global Citizen Festival held September 24 in New York City's Central Park.
In our society the struggle against religious (and non-religious) prejudice is constant. Whether referred to as Cat Stevens or Yusuf Islam, one thing is clear. He is a positive force that helps bring us together. Songs can do miraculous things for the human spirit. It can make different religions and groups feel as one. It can make us all rise up and dance together. As Yusuf encored with "Wild World" and "Morning Has Broken", the audience sang along and the world came together a little more, one song at a time.