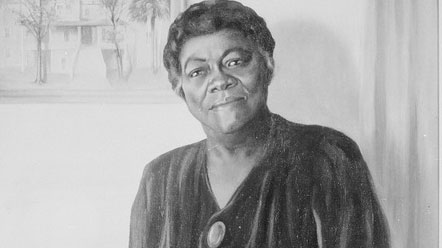 Editor's note: This article is published in commemoration of Women's History Month.
Many women in our history, Black women in particular, through their determination and keen sense of the struggle for women's equality, have pushed forward despite the intensity of opposition. Among these women is Mary McLeod Bethune.
Bethune was the 15th of 17 children. She was born in Mayesville, South Carolina in 1875. Her parents were former slaves. When they were offered a scholarship for one of their children to attend Scotia Seminary, they decided to send Mary, as she showed the most enthusiasm for learning.
From Scotia Seminary, Bethune attended Moody Bible Institute, and upon completing her studies returned to teach at Scotia and various other schools.
As a Black woman, the pioneering educator saw her role as moving women's struggle forward and always encouraged African American women to take an extra step. "Go to the front and take our right place: fight our battle and claim our victories," she would say.
Although threatened by the Ku Klux Klan when she attempted to organize women to pay a poll tax on election day, the young organizer did not relent and the ballots were successfully cast.
When she was appointed Director of the Negro Division of the National Youth Administration during the Roosevelt presidency, she became the first Black woman to hold this specially created post.
The Negro Division of the National Youth Administration was setup to find employment for young people between the ages of 15 and 24 in private industry, work relief and vocational training projects.
Bethune saw the potential of this position and used it to fashion a strong network. These connections in the White House and beyond served her well in future years.
Working with organizations such as Association of Southern Women for the Prevention of Lynching, she understood that racial harmony was a motivating force for many. This understanding was behind her founding of the National Council of Negro Women.
Bethune's vision for this organization was to increase awareness of the contributions that black women had made, thus pushing forward the idea that it was time women to be included in impacting public policy.
On one occasion, she organized a conference, which brought 67 Black women to the White House. "I was glad to sit aside them and see them stand on their feet fearlessly preparing themselves and their thoughts, not coming as beggars, but coming as women wanting to participate in the administration of a human problem," she commented at a NCNW meeting.
She organized the Black Cabinet, comprised of Black men, appointed by Franklin D. Roosevelt, into the Federal Council on Negro Affairs, whose main purpose was to present a united front on policy.
Bethune recognized that more and more Blacks were earning wages that gave them potential power as consumers. With this in mind, she consistently advocated to name Blacks in policy-making positions on all state committees. Among her accomplishments, in this regard, were 27 blacks appointed to state commissions, which also included representatives in every southern state except Mississippi – no small feat.
Her many accomplishments are illustrations of her keen sense of recognizing opportunities to push forward women's equality, racial equality, and the right to a decent education.
It is women such as herself whose shoulders we now stand. They in turn stood on the shoulders of their mothers who were determined to do what they could to educate their daughters and instill in them a sense of their self-worth.
Mary McLeod Bethune's commitment to the advancement of black women and indeed all women, along with her stress on educating the country's youth, makes her a true American hero.
Photo: Wikipedia