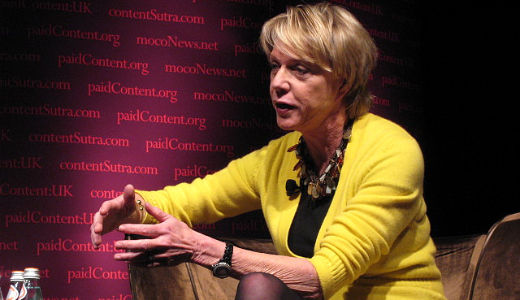 NEW YORK-Teachers, students and parents hardly had a moment to breathe a sigh of relief at the resignation of the much-reviled education Chancellor Joel Klein before Mayor Michael Bloomberg immediately appointed Cathleen Black, who comes out of the same corporate mould as Klein, to fill the position.
Black, who resigned her position as chair person of the Hearst Magazines for the job, was appointed by Bloomberg – after a "secret public search," as the mayor described it.
Already the appointment has attracted a storm of controversy. Critics condemn Bloomberg for making the appointment without discussing different possibilities or even raising the idea publicly.
Further, Black, like Klein, has no background in education at all, aside from serving on the board of a charter school. Her children attended a posh $45,000 per year private school, and Black herself attended parochial schools as a youth.
Given that Black is not a certified teacher, to become Chancellor, she must be given a waiver by the state Department of Education. Already, petitions to the DOE to stop the granting of any such waiver have begun.
Tony Avella, who recently beat a three decade incumbent Republican in a race for a State Senate seat, wrote to the DOE that he's "sure that Ms. Black is a very well qualified executive in the magazine industry, [but] the top executive in the New York City school system should be an educator."
"I firmly believe," Avella continued, "that the chancellor should be a person who understands how to develop curriculum, who understands the value of potential involvement and who understands what principals, teachers and students go through on a daily basis."
Black and Klein move in the same big-money circles as the mayor. When asked how he carried out his search for Klein's replacement, Bloomberg said that he found the former Hearst executive and publisher of USA Today "in my address book."
Klein's tenure has been marked by controversy as he pushed standardized testing, imposed top-down managerial style control over the school system and oversaw the shutdown of a number of high schools, only to replace them with charters – all with the absolute minimum of public input allowed.
The mayoral control system of schools that Bloomberg won earlier this decade abolished the city's old Board of Education and replace it with the DOE. Bloomberg, through his chancellor, is able to make unilateral decisions for the entirety of the city's school system, without any input from teachers, parents or students.
While there is technically a more representative DOE leadership, the Panel for Educational Policy, it carries only an advisory role. Further, Bloomberg has the authority to remove PEP members at will.
Perhaps the most memorable controversy in which Klein was involved was his plan to shutdown 19 "underperforming" public high schools. When a mandatory public meeting was held, hundreds of students, teachers, parents and even school administrators showed up to beg the chancellor not to follow through on his plans.
Klein seemed disinterested in the crowd, even going so far as to leave while people were in the midst of delivering testimony.
Chris Owens, member of the Kings County Democratic Committee said, "Klein, with Bloomberg's blessing, has repeatedly upended the administrative structure of the Department of Education and created a mask of education reform while failing the public school children of New York City."
Owens argued that, though Bloomberg and the "establishment" have touted Klein as a great reformer, he's actually done little to help the city's ailing school system – or worse.
"As was made evident by the New York State Board of Regents in many ways," Owens continued, "there has been little system-wide academic progress made by our children during the past eight years – yet there has been plenty of controversy and confrontation."
It was recently revealed that standardized test scores, which Bloomberg and Klein had used to show supposed improvements in the city schools, had been artificially pushed upwards.
Much of the confrontation has been with the United Federation of Teachers, which represents teachers in the city's public schools. Bloomberg and Klein have been, in the UFT's opinion, consistently intransigent in contract negotiations. As a result, the teachers have been without a contract for more than a year.
Image: Kaplan 101 // CC BY-NC-SA 2.0