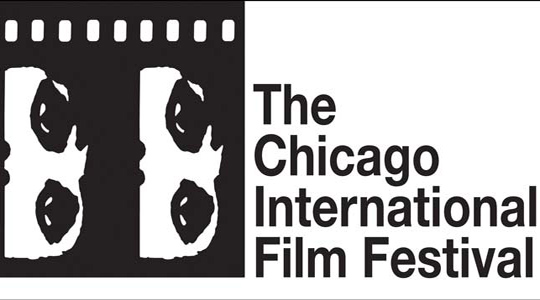 The longest-running competitive film festival in America is celebrating its 50th anniversary this month. The Chicago International Film Festival, running for two weeks from Oct. 9-23 will be showing over 200 films. It was the dream of 22 year-old Michael Kutza back in 1965, who still plays the role of Artistic Director. He selects significant films from around the globe that celebrate courageous and talented filmmakers, with the Festival still open to diverse styles and themes, experimental, political and challenging.
The Festival is also strong on celebrations honoring masters both past and present. This year Charles Chaplin and Orson Welles are featured in special documentaries. A thorough study of Italian film history through the eyes of film great Gian Luigi Rondi will also be shown.
Stars in attendance this year include director Oliver Stone, actress turned director Liv Ullman, Colin Farrell, Isabelle Huppert, and Kathleen Turner, to name a few, with Stone presenting director's cuts of Natural Born Killers and Alexander the Great.
Some films that were screened in at the Toronto International Film Festival have shown up in Chicago also, including the great biopic on mathematician Alan During, Imitation Game; Red Army, the thrilling doc about Soviet hockey; Red Rose, a drama about the 2009 democracy movement in Iran; and the sequel to Act of Killing, the equally shocking Look of Silence, all of which were reviewed in previous columns.
Each year the Festival also pays tribute to classics, this year including the 75th anniversary of Alfred Hitchcock's Jamaica Inn, the 60th anniversary of A Star is Born with Judy Garland, the 25th anniversary of Michael Moore's Roger and Me, Ingmar Bergman's classic Fanny and Alexander, Lars Von Trier's first breakthrough film, Breaking the Waves, and One Flew Over the Cuckoo's Nest which premiered in 1975 at the Festival.
There are many other progressive films to look for, most of which will be reviewed later in these columns. Producer-director Bob Rafelson (Easy Rider, Five Easy Pieces, Last Picture Show) will present the Action4Climate Award Winners for the Best Short Films about climate change. Dear White People and The Evolution of Bert address Black identity and race relations; workers and labor issues are covered in Two Days One Night, Joy of Man's Desiring and Underdog; films from Cuba (Hotel Nueva Isla), Tunisia (El Gort), China (Iron Ministry), Georgia (The President), Russia (The Fool), Rwanda (Life After Death), round out an amazing collection of films, many of which will be difficult to see elsewhere.
Each movie screening starts with a short video welcome recognizing the significance of this year's Festival, narrated by a deep, slow-speaking resonant voice underscored by classic film music: "Everybody, but everybody, loves the movies: 5 decades, 10,000 features, over 2 million attendance, over 10,000 performances, over 40 countries each year, 80,000 entries, 100 weeks and 1.5 million bags of popcorn."
That's a lot of movies from the country's longest running festival!