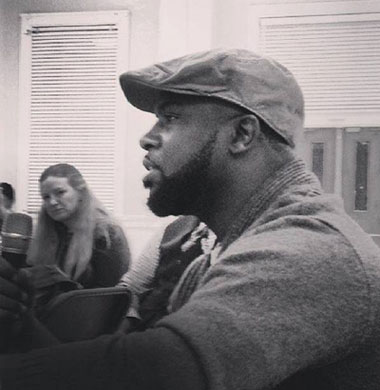 CHICAGO – The 26th Annual People's World/Mundo Popular gala promises a hot time in this freezing town!
On Sunday, January 12, friends and supporters will gather at the Parthenon restaurant for sparkling conversation, a scrumptious meal, a dynamic program and a silent auction. We expect not only great activists but folks who are wonderful to be with. On stage at our gala will be a microcosm of the incredible coalition forming to take back our country from the right wing.
This year's gala theme is: Everybody in, nobody out: Celebrating the transformative labor movement. We are excited to have for our keynote speaker Tyson Jackson, executive director of the Mississippi Student Justice Alliance and senior student and community organizer for the UAW Global Organizing Institute.
The drive to organize autoworkers at the giant Nissan plant in Canton, Mississippi, exemplifies the exciting new innovative organizing in the labor movement. The Deep South will change in fundamental ways if the drive is successful and when things change in the South they change everywhere.
This year's Chris Hani & Rudy Lozano Social Justice Award (named after two people's leaders who gave their lives in the fight for democracy and justice) Honorees are:
Tyson Jackson for his work in building student and community support for the Nissan workers in Canton, Mississippi.
Chicago Workers' Collaborative, for innovative and determined organizing, giving voice to heavily exploited immigrant and temp workers.
Equality Illinois, an organization that has led the fight for marriage equality from day one resulting in the historic victory in Illinois.
Harold and Trudy Hill, long-time grassroots community activists, educators and union stalwarts, unsung heroes in the fight for public education.
The gala features performances by:
The TRI-Tones: swinging standards, ballads and blues with Tim Hickey, Daryl Coutts and Rob Lorenz;
And Christopher Sims, spoken word artist and social justice activist from Rockford, Ill.
At the Gala you'll meet a real slice of the world that Peoplesworld.org covers better than anyone else. We look forward to meeting our readers and supporters there.
For more information on this event and to purchase advance tickets click here.
To see coverage on PeoplesWorld.org coverage of the Nissan organizing campaign read this and this.
Photo: Keynote speaker Tyson Jackson.