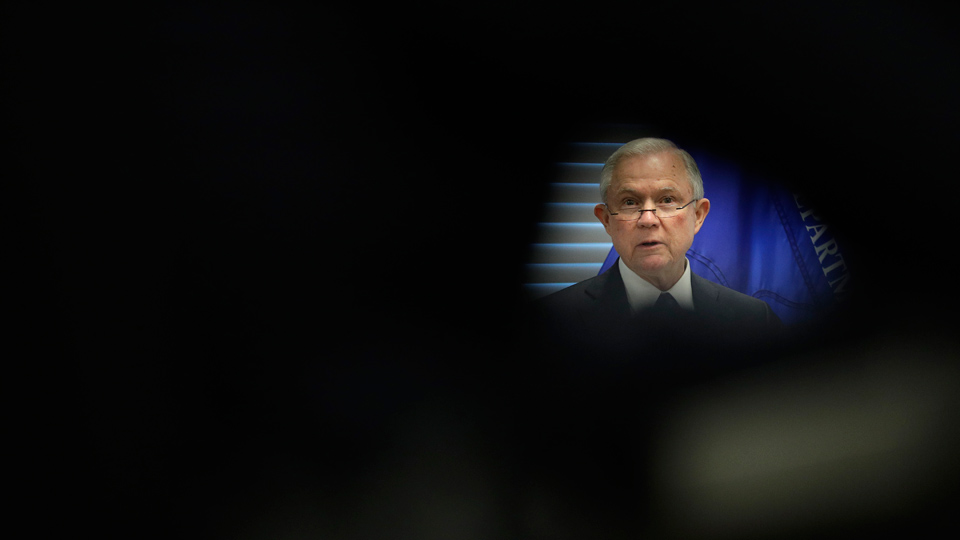 Chicago Mayor Rahm Emmanuel's legal department filed its highly publicized lawsuit against the Trump justice department Monday, Aug. 7, over the administration's effort to prevent federal grants from going to designated sanctuary cities.
Emmanuel is asking a federal judge to block the Trump administration from enforcing its new policy, which would also affect other major U.S. sanctuary cities like New York, San Francisco, and Seattle.
Trump has long supported the false position that illegal immigration fuels crime and continues to push that narrative 200 days after being in office. Statistics have shown that immigrants without proper documentation are less likely to commit a crime when compared to a U.S. citizen or legal residents.
Calling it "the camel's nose under the blanket," Emmanuel says the administrations new policy is unlawful and unconstitutional, and claims it is just an effort to establish legal precedent that could result in withholding further grant money.
Under the DOJ's new guidelines, found in conditions attached to last week's applications for the Edward Byrne Justice Assistance grant, cities would have to meet three conditions in order to receive funds.
Those conditions: Sharing immigration status information with federal officials, providing unlimited police station access to those officials, and giving officials a 48-hour notice of a person's release in cases of potential immigration violations.
"These new conditions—which would give federal officials the power to enter city facilities and interrogate arrestees at will and would force the city to detain individuals longer than justified by probable cause, solely to permit federal officials to investigate their immigration status— are unauthorized and unconstitutional," the lawsuit states.
After filing the lawsuit, City of Chicago Attorney Ed Siskel said the city will also file a motion for a preliminary injunction preventing the DOJ from enforcing the new rules. According to Siskel, the city will ask the court to set a quick briefing schedule in order for a ruling to be issued before the Byrne grant deadline Sept. 5.
"We are at a time when every bit counts and every resource matters in this fight," Siskel said. "In addition, we are bringing this legal challenge because the rhetoric and the threats from this administration, embodied in these new restrictions placed on public safety grant funds, are breeding a culture and a climate of fear within the communities in our city."
The city was expecting to receive $3.2 million from federal grants.
Attorney General Jeff Sessions released a statement late Monday, Aug. 7 saying that:
"This Administration will not simply give away grant dollars to city governments that proudly violate the rule of law and protect criminal aliens at the expense of public safety. So it's that simple: Comply with the law or forego taxpayer dollars."
Read the City of Chicago's full lawsuit here.