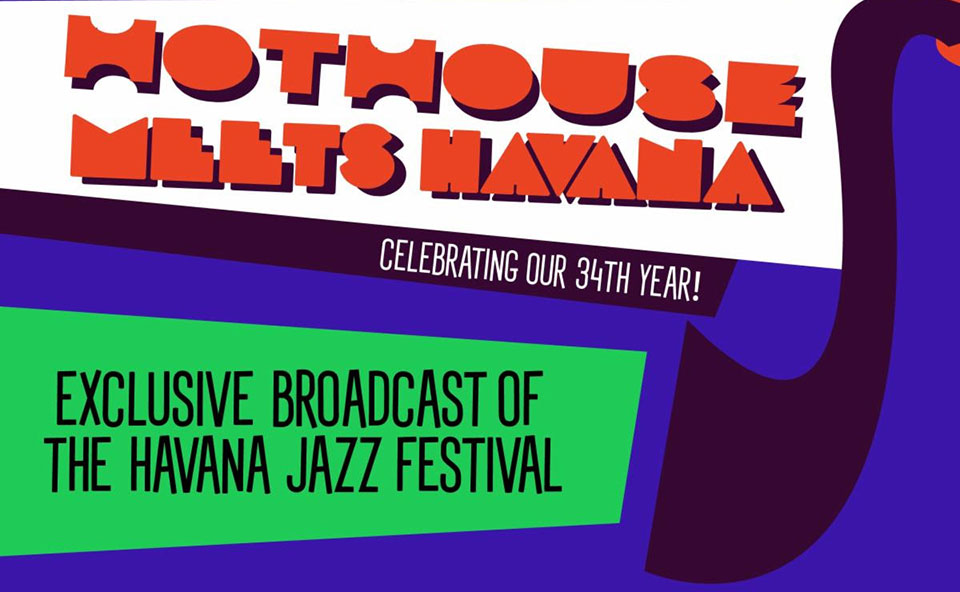 Following the July Concert for Cuba, successfully produced by the Chicago-based non-profit arts presenter HotHouse, and viewed by more than 10 million people online, the Institute of Cuban Music invited Marguerite Horberg and Raul Cuza to return and create a special online stream for this year's edition of the iconic Jazz Plaza – The Havana Jazz Festival.
Their five-night online program features both Chicago legends and Cuban superstars in a two-hour presentation of all new material created for this exclusive event. Rounding out the program each night will be commentary by some of this country's premiere jazz hosts and a nightly warm up dance party with DJ Madrid.
It all helps cap a celebration of HotHouse's 34th year as an international leader in arts and culture.
The online festival will kick off on Monday, Jan. 18 as a special MLK DAY Program and continue over four nights later in the week: Thursday Jan. 21, Friday Jan. 22, Saturday Jan. 23 and Sunday Jan. 24 from 7pm until 9pm CST (8pm EST, and 5pm Pacific). These latter dates will coincide with the live programs occurring simultaneously in Havana.
The MLK Day program, Cuba, the conversation continues, will be moderated by Dr. James Early. Trump just put Cuba back on the "terrorist list." Let's celebrate the end of Trump and the return to diplomatic relations and peace building.
Read about all the outstanding performers and hosts, program information, and producers here or on the HotHouse website.
HotHouse has presented their online streaming events for free during the pandemic so there is no barrier to high quality arts content during these difficult times. They would prefer that you buy an advanced ticket, but you may also make donations during the show. The suggested donation is $25 per night, although any amount is welcome.

Where to watch

HotHouse is the exclusive presenter of the Havana Jazz Festival for 2021. The concerts will only appear once for 24 hours each night.

The programs will start at 7p.m. CST.