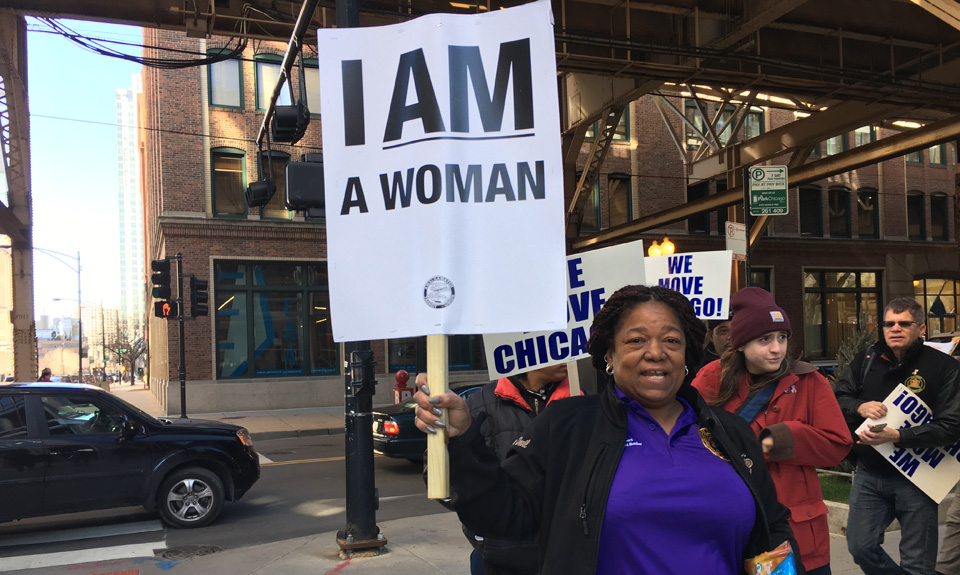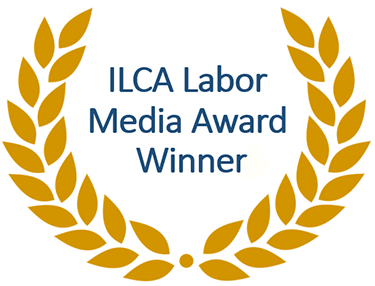 This article won Honorable Mention Best News Story in the 2015 International Labor Communications Association's Labor Media Awards.
CHICAGO – Women bus drivers here took advantage of International Women's Day to go public with their complaints about the filthy, unsafe port-a-potties the Chicago Transit Authority (CTA) expects them to use while driving their routes.
"They're nasty and dangerous," said Amalgamated Transit Union member Betty Evans. Most of Chicago's 6,100 bus operators are women, and the majority are African American. It's frequently in the middle of the night when the drivers can't find open stores or fast food outlets at the end of their routes, that they must instead use port-a-potties that are rarely cleaned and often placed in isolated, scary areas, Evans said.
The women and their male co-workers rallied outside the Chicago Transit Authority's Board meeting in the Chicago Loop to publicize their message.
Would you eat in a bathroom?
Bathroom breaks aren't the only thing women transit workers need to do the job. "Mommies need a clean place" to pump breast milk, said Vanessa Garcia, a four-year CTA employee and the mother of an 11-month old. "Would you eat in a bathroom?" she asked. Women workers often stop nursing before they are ready because of the lack of support for breastfeeding in their workplace. The CTA is no different: Garcia said after the birth of her baby she had intended to breastfeed for a year, but quit after six months. "Every work place needs a designated site for mothers to pump," she said.
ATU Local 241 President/Business Agent Tom Sams told reporters outside the CTA Board meeting that the union leadership was there in solidarity with the women workers. "We demand respect!" he said. Provisions for decent restroom facilities are included in the union's contract demands. Local 423 workers have been working without a contract since December 2015.
Erek Slater, an executive board member, was one of the most vocal supporters of the women at the rally. He said he shares the women's grievance: "I'm a bus driver and I have to use those gross port-a-potties too," he told People's World.