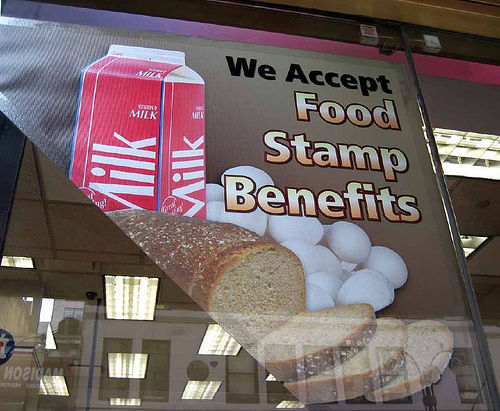 Children go hungry throughout the United States, the richest country in the world.
What is it about capitalism – or the so-called "free enterprise" system – that it does not fulfill such a basic need: adequate food?
The Department of Agriculture has reported that close to 50 million people in the U.S. are going hungry, the highest number since the agency began tracking what it calls "food insecurity" in 1995. "Food insecurity" is government-speak for empty bellies. The term comes out of the Reagan administration's denial of the existence of hunger in America.
The report is based on 2008 data when unemployment hovered at 7 percent. Today's 10.2 percent joblessness points to an increasing hunger crisis.
Although, the USDA report did not use the term hunger, President Obama did, calling hunger "particularly troubling" as it relates to children. He called for ending child hunger by 2015, and rightly stressed the need for jobs.
"My administration is committed to reversing the trend of rising hunger," Obama said, "The first task is to restore job growth, which will help relieve the economic pressures that make it difficult for parents to put a square meal on the table each day."
We might add that a union job is known as the best anti-poverty measure, and that one more day of hunger is one day too many.
Predictably, Blacks and Latinos suffer the highest percentages, with 26 and 27 percent, respectively, going to bed with empty stomachs. Single mothers and their children are the greatest victims of the crisis.
Rising food prices are another big factor. As with oil prices, food price increases are being spurred by Wall Street commodity speculators seeking quick and high profits. That has helped send supermarket prices soaring. And guess what? Family-run farms never see those profits. They get divvied up among speculators, investment firms and food conglomerates.
This Thanksgiving we can be thankful for a president, who for the first time in 30 years, has called it hunger and is committed to stop it. We can also be thankful for the union, civil rights and community leaders and organizations who are increasingly calling on the White House and Congress for action to create good, green jobs, including public works programs.
Photo: http://www.flickr.com/photos/maulleigh/ / CC BY 2.0