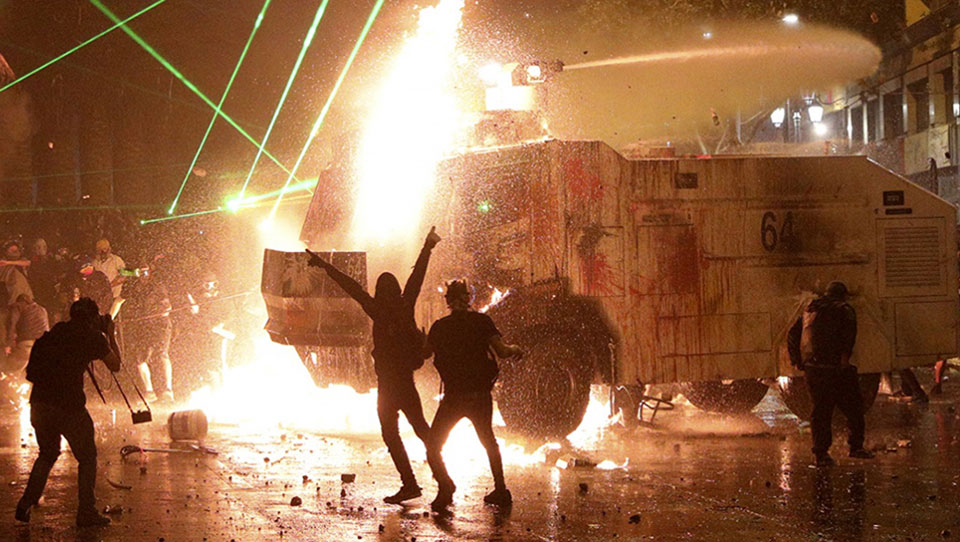 The Communist Party of Chile (CPC) has urged progressives in the country to unite behind calls for a new constitution ahead of the Oct.25 referendum on the issue.
Victory in the poll would mark a decisive break with the current constitution, which was controversially introduced in 1980 under the dictatorship of General Augusto Pinochet. He led a U.S.-backed military coup which overthrew the socialist government of President Salvador Allende in 1973. Under Pinochet, much of the public economy was privatized and democracy was squelched.
On Sunday, Chileans will be asked if they want a new constitution. If they agree to the move, they will then be given two options on how it should be written: by a convention composed 50% of politicians and 50% of citizens; or by a body of directly elected citizens.
The CPC has united with other progressive forces to campaign in support of the second option. They warn that the right wing favors the first option because politicians might opt merely to tinker with the existing constitution rather than enact a complete overhaul.
CPC president Guillermo Teillier said it was crucial to "put an end to the Pinochet constitution that has perpetuated an unequal and abusive economic system." He urged the government to ensure that Chileans are able to cast their vote in Sunday's poll freely and called on President Sebastián Piñera to guarantee the safety of citizens.
Violent clashes took place between security services and protesters last Sunday as demonstrators marked the first anniversary of mass anti-government protests.
There were riots in the capital Santiago after security services set upon a peaceful demonstration. Two churches were subsequently torched, one of which, St. Francis Borgia, is home to institutional ceremonies for Chile's brutal Carabineros police force.
At least 600 were arrested during clashes in other major cities.
Scores were killed by Chilean police and security services during last year's protests, when armed forces were mobilized onto Santiago's streets for the first time since the Pinochet dictatorship ended. Detained protesters reported being tortured and raped by police. As of last December, the Carabineros had internal investigations into about 800 incidents of abuse underway.
Constitutional changes proposed by the CPC and other progressive forces under the banner of the "I Approve Chile" coalition include lowering the voting age to 16 and making provisions for gender equality and the right to universal publicly funded healthcare, along with the right to a job.
A new constitution is expected to take two years to write before it becomes law.