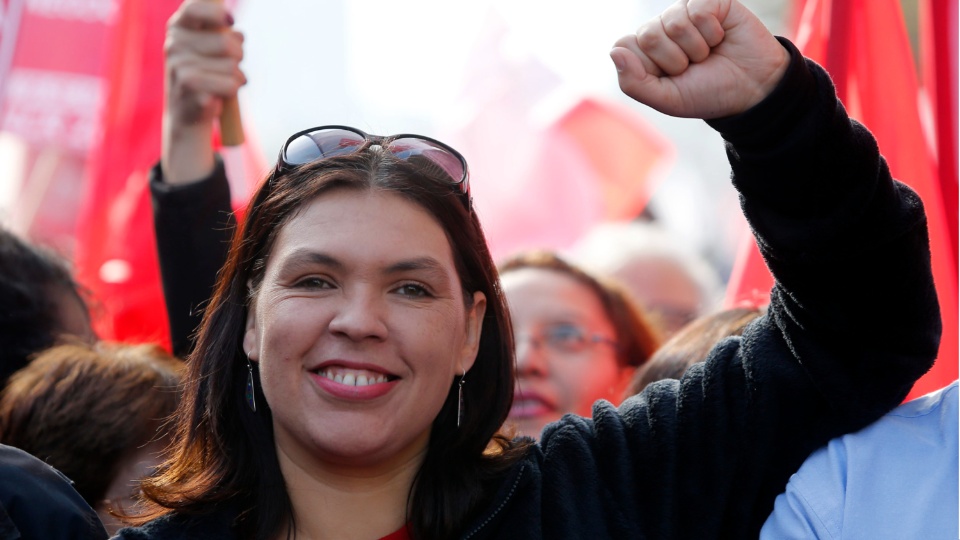 The Communist Party of Chile's new general secretary said on Sunday that she was looking forward to the challenges of the job during the difficult times facing her country.
Barbara Figueroa was speaking after being elected by the Central Committee to take over from Lautaro Carmona, who has become the party's new president. Carmona has replaced Guillermo Teillier, who led the organization for 18 years until his death on Aug. 29.
In an interview with Prensa Latina, Figueroa said she was very proud to become the new party leader, adding that the role brings with it a lot of responsibilities because of the challenges currently facing Chile.
"It means a lot to be part of a process of collective debate" on these challenges, she said.
The party is considering the current political situation in Chile and how best to strengthen its leadership to tackle the situation. Chilean voters will be deciding on a new constitution for the country in a referendum on Dec. 17.
Figueroa was born in Santiago in April 1979 and joined the Communist Youth at the age of 15. She attended the Metropolitan University of Educational Sciences and became a leader in the College of Teachers. Following her graduation, she went on to become a high school teacher while pursuing her own graduate studies.
As a leader of the teachers' union, she was involved in coordinating with protesting students during the mass mobilizations against neoliberalism in 2011—the demonstrations in which current Chilean President Gabriel Boric got his political start.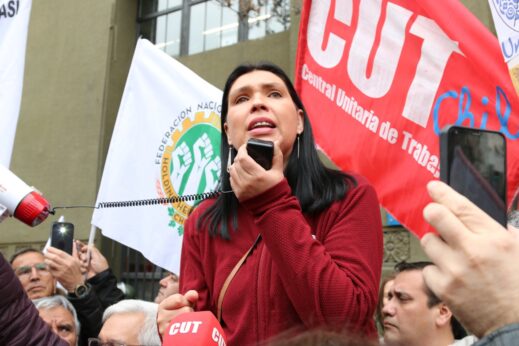 In 2012, she became the first woman elected as president of the Unitary Confederation of Workers (CUT), Chile's main trade union federation. She was also the first woman to head a major union organization in all of Latin America.
In March 2022, Boric appointed her to become Chile's ambassador to Argentina. At the time, he noted that it was "invaluable to have a union leader as our representative, the first woman in the history of our country to represent Chile in Argentina."
Her appointment marked the first time since the Popular Unity government of Salvador Allende that the Communist Party had been asked to take on such an important diplomatic mission. At that time, famed artist and party member Pablo Neruda was sent to the embassy in Paris, France.
Figueroa resigned as ambassador when called to serve as Communist Party general secretary. Upon her departure from the diplomatic service, the Ministry of Foreign Affairs thanked her for her work and wished her success in her new role.