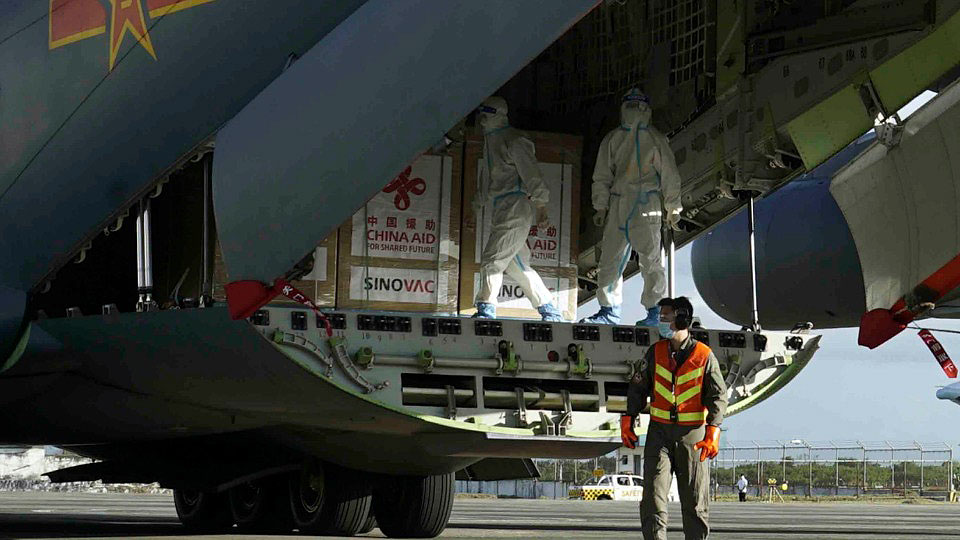 Chinese President Xi Jinping reiterated calls for greater global cooperation in the fight against coronavirus and the equal distribution of vaccines Tuesday. He said that collaboration was crucial to the fight against the pandemic as new strains emerge across the world.
Xi recently committed to the donation of two billion vaccines to be made available to the world by the end of the year and a $125 million donation to the World Health Organization's Covax program, which distributes doses to low and middle-income countries.
In May, WHO director-general Tedros Adhanom Ghebreyesus warned against "vaccine apartheid," calling on manufacturers to make shots available to the Covax vaccine-sharing facility.
Efforts have been undermined by both the United States and European Union, however, which have been slow to agree to forego patents while insisting that their populations be completely vaccinated before sharing doses internationally.
It is estimated that 11 billion doses are needed to fully vaccinate 70% of the world's population against COVID-19. But just 3.2 billion doses had been administered by last month, with the International Monetary Fund predicting the number would reach 6 billion by the end of 2021.
More than 80% of the doses administered around the world so far have gone to people in high-income and upper-middle-income countries. Only 1% of people in low-income countries have been given at least one dose. The African Union has said that the international Covax system is failing to deliver enough vaccines for its populations and is appealing for further help.
Xi said China would continue its efforts to fight the pandemic, with vaccines donated to more than 100 countries so far. The total amount of doses donated by China to date exceeds 770 million, putting the country first in the world among donor nations.
Despite the fact that China has largely defeated COVID-19 at home, earlier this month Wuhan and some other areas were again locked down after the outbreak of a new variant was detected, with three people testing positive for the disease.
Swift action and sharing of technology, vaccines, and medical supplies including protective equipment, masks, and ventilators have seen China lead the global fight against coronavirus, with Beijing's efforts praised as a model of internationalism.
Morning Star