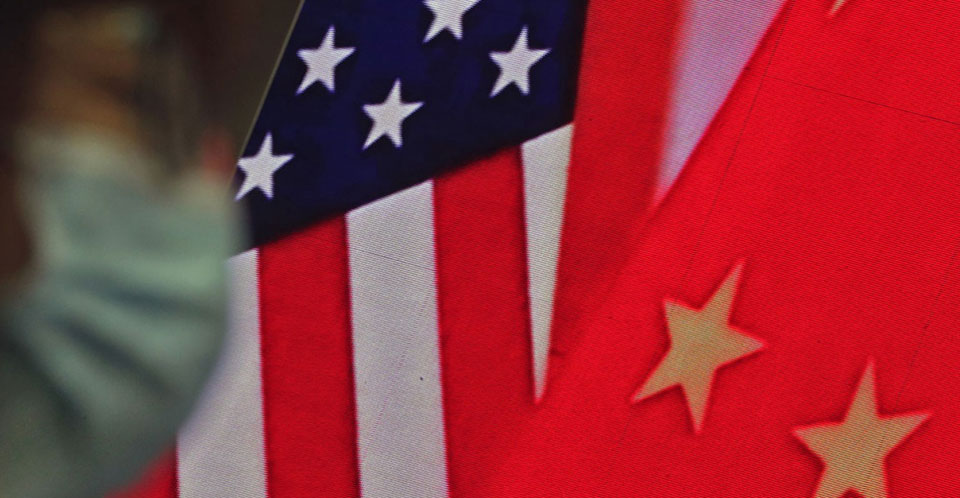 China has expressed "grave concerns" over the landing of a US military transport plane in Taiwan on Thursday, and warned that continued violations of its sovereignty will have serious consequences.
The US air force plane is the second to have landed on the Chinese island in less than two months.
The latest incident comes just days after the People's Liberation Army forced a US battleship to leave contested waters in the South China Sea.
Chinese Defence Ministry spokesman Wu Qian said that landings in China's territory can only be made with government permission.
Trespass by foreign ships or planes into Chinese airspace will carry serious consequences, he said.
"We solemnly warn the United States not to play with fire and immediately stop its risky and provocative actions, not to send a wrong signal to 'Taiwan independence' separatist forces and avoid exacerbating tensions in the Taiwan Strait," Mr Wu added.
Taiwan was the last province to remain under the control of Chiang Kai Shek's Nationalist Party after the communist revolution that swept the country in 1949.
In 1950, the United States sent the Seventh Fleet to prevent the communists carrying the revolution across the Taiwan Strait, and the island has been self-governing since.
But Washington has been accused of escalating tensions between Taipei and Beijing as part of its new cold war on China, sending a number of leading officials to visit Taiwan and increasing military support for it.
Last year the US approved some $1.8 billion (£1.3bn) in arms sales to Taiwan, including mobile rocket launchers and 135 precision-guided cruise missiles.
"We warn [Taiwan's] Democratic Progressive Party authority not to misjudge the situation and invite trouble to the island," Mr Wu continued.
"Making provocations and seeking 'independence' by colluding with external forces will only lead Taiwan into a dangerous situation."
He reiterated that Taiwan remains an inalienable part of China's territory and claimed that it must and will be reunited with the mainland.
"No-one should underestimate the resolve, the will, and the ability of the Chinese people to defend their national sovereignty and territorial integrity," he said.
"The Chinese military is on high alert and will take all necessary measures to resolutely defeat any attempt toward 'Taiwan independence'."
This article was reposted from Morning Star.