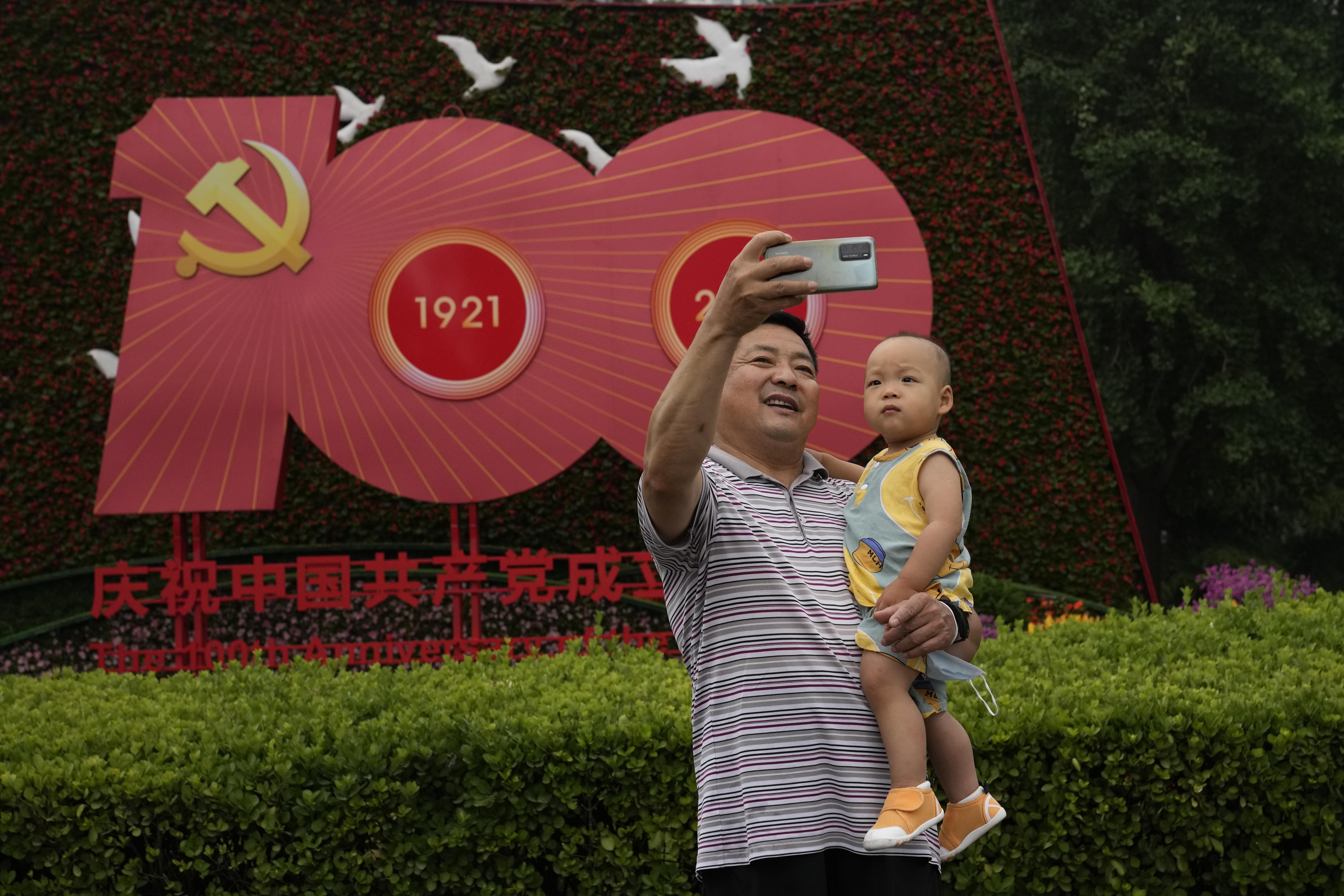 The Communist Party of China (CPC) remains committed to serving the country's 1.4 billion people, the party's Central Committee said this weekend as it prepares to celebrate the centenary of its founding this week on July 1.
The 91 million-strong Marxist party has led China through a transformation that took it from an impoverished nation to the world's second-largest economy. But its achievements of rapid growth, long-term economic stability, and eliminating absolute poverty are phenomena that Western political theories are not able to explain adequately, the CPC said.
"The CPC is substantially different from Western-style political parties," it explained. "In a nutshell, it is viewed by the Chinese people as 'a party of our own'."
This spirit of unity was recently seen as Chinese Communists waged a people's war against poverty and COVID-19, according to the party, with more than 39 million people engaged in the successful containment of the disease.
Echoing the words of Mao Zedong, who stressed the importance of solving the problems of the masses including lack of food, shelter, and clothing, President Xi Jinping insisted on Saturday that "the people's aspiration for a better life is our goal."
"No matter where our party cadres are, they will always ask the villagers, 'What kind of good life do you expect to have?'," he said during his recent tour of Qinghai province.
China has also declared a people's war against pollution, with a pledge to achieve carbon neutrality by 2060 and key goals on climate change since 2020 met ahead of time.
But China said that its greatest achievement was improving the wellbeing of its people, having lifted more than 770 million out of poverty since the 1970s. A 2020 report from Harvard University found that the Chinese people's overall satisfaction with the government had grown to more than 93%.
The party says it seeks to ensure mass engagement with millions of Chinese citizens through all processes, including elections, decision-making, administration, and supervision—a system the CPC traces to what Mao called the "mass line."
The drafting of the country's 14th Five-Year Plan for economic development involved a process which Xi said was "a vivid example of the CPC's intraparty democracy and China's socialist democracy."
The CPC is now well placed to lead the Chinese people in building "a great modern socialist country that is prosperous, strong, democratic, culturally advanced, harmonious, and beautiful, by the centenary of the People's Republic of China," according to the party.
"While a century of glory has been recorded in the annals of history, the CPC stands ready to write a new chapter for the people and by the people."