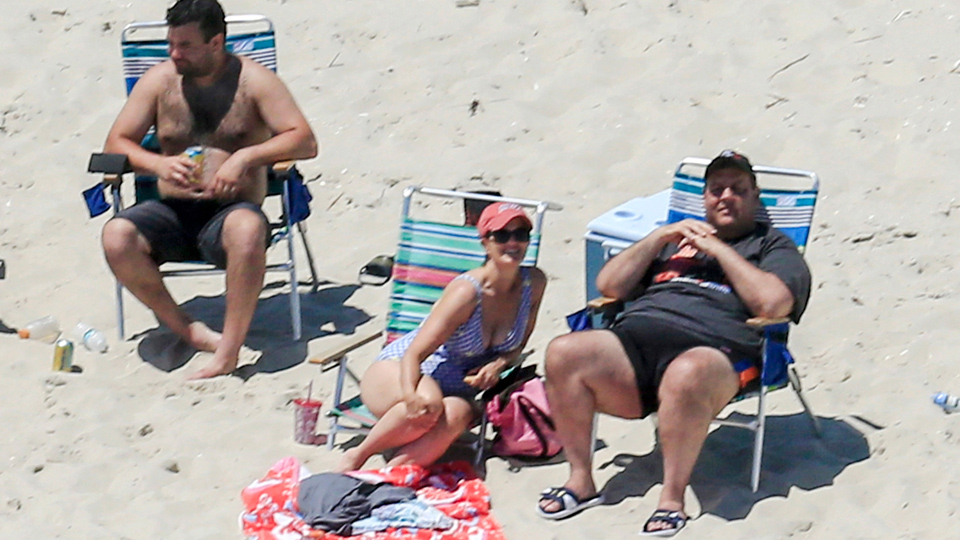 TRENTON, N.J. (PAI) — New Jersey unions, led by the Office and Professional Employees and the New Jersey Education Association, are hitting GOP Gov. Chris Christie's budget shuffling, including his attempt to grab $300 million from the state's Blue Cross-Blue Shield (BCBS) system's financial reserves.
That budget shuffling and money grab could endanger workers' jobs and state residents' insurance coverage, the unions and the state's Working Families Alliance say.
Christie's BCBS money takeover is his latest attempt to close what he and Democratic state legislative leaders say is a yet another yawning gap in the Garden State's budget.
Christie's prior schemes involved agreeing to pay the state's required contributions to state and local workers' pensions, and then reneging. The unions took him to court, but ultimately lost in the state Supreme Court. The U.S. Supreme Court refused to hear their case.
Christie's Horizon BCBS money grab is an outgrowth of that pension shortfall, says OPEIU President Richard Lanigan, whose union's Local 32 represents the 1,000 BCBS workers. Lanigan said the union "strongly opposes" Christie's legislative money takeover.
"Forcing the company to become an 'insurer of last resort' would have devastating financial repercussions for the company and translate to exploding premiums and fewer services for its 3.8 million subscribers," he added.
"This onerous and politically motivated move…will also hurt the innocent employees of Horizon who will as a result face certain layoffs and deep cuts at the bargaining table. Forcing Horizon into a quasi-charitable role only it has to bear would put it at a serious disadvantage to other insurers in the state. More importantly, its employees and premium holders would be the ones absorbing the cost of caring for non-policy holders.
"Our hardworking members shouldn't have to serve as unfortunate pawns in Christie's political game of financial chess. Creating unfair competition is not the way around the state's fiscal crisis or the path to funding state programs that work for everyone in the state," he said.
As part of his proposed $35 billion state budget for the year starting July 1, Christie also wants the legislative leaders to send him a measure dedicating state lottery proceeds to the pensions, while taking money from some schools and giving it to others.
Ed Richardson, executive director of the New Jersey Education Association, replied at a state capitol news conference that "We are not saying the districts that have gotten out of balance over eight years of level funding don't deserve more funding. They desperately need it! But why on earth are we taking away money away from other school districts — away from other children —in order to make up for eight years of failure on school funding?" The week before, teachers from across the state lobbied their lawmakers against Christie's transfers.