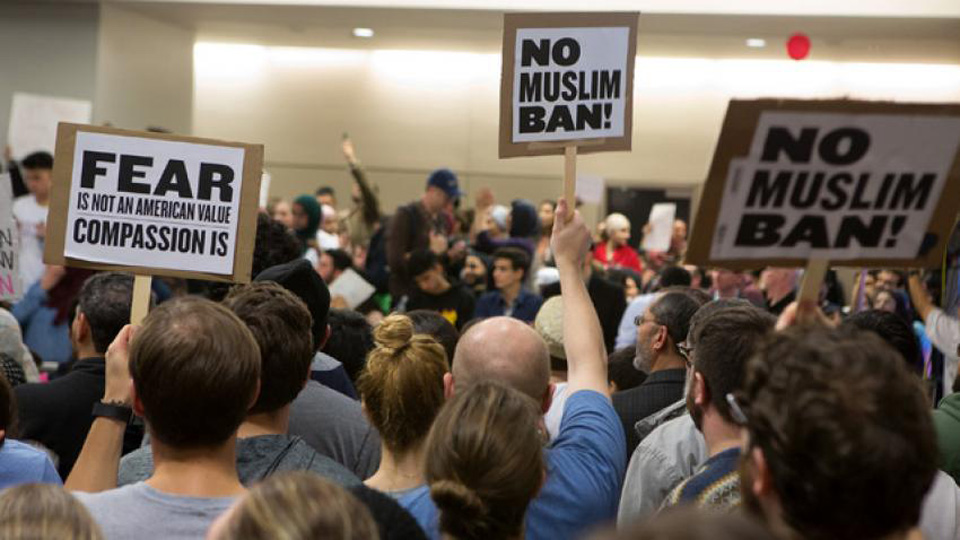 On Monday, the Supreme Court partially reinstated Donald Trump's executive order which bans people from 6 majority Muslim nations from traveling to the United States. The court's order narrows the scope by exempting people who can prove a "bona fide" relationship with "persons or entities" in the United States. Reactions from civil rights groups in the US run the gamut.
The American Human Rights Council, which describes itself as "dedicated to defending and protecting human rights as outlined in the U.S. Constitution and the United Nations 1948 Universal Declaration of Human Rights,"  put out a statement on the matter saying they were "disappointed" and "deeply troubled by the Supreme Court's approach to this case."
"The court approached the case with a focus on the President's powers and not on what we see as the real issue here-" said the group, "that the ban is not grounded in facts but is grounded in religious bias an animus."
Tom Jawetz, Vice President for immigration policy at the Center for American Progress described the reaction of his organization as "disappointed" as well.
"No amount of polish can cover up the multiple, hate-filled statements that President Donald Trump and members of his administration have made as to the exclusionary and discriminatory underpinnings of the executive order," reads the statement.
The statement described the decision as narrow and says that most "families, students, and refugees fleeing unspeakable horror will not be kept out of the United States," but they still vow to "hold this administration accountable to make sure that the administration does in fact heed the Supreme Court's order and allow affected individuals to continue to enter the country."
The ACLU's characterization of the partial reinstatement took issue with the media narrative that it was somehow a victory for Trump. They believe the decision by the court handed "the government a sweeping, but not complete, defeat."
"At most, the government contended, the lower court orders halting the ban should only apply to two individuals," referring to the plaintiffs in IRAP v. Trump and Hawaii v. Trump.
"The Supreme Court said no. It did not limit the lower court orders to those two individuals alone. It did not limit the orders to the other plaintiffs in the cases. Instead, it told the government that it may not apply the ban to anyone 'who can credibly claim a bona fide relationship with a person or entity in the United States.'"
"So where is the president's clear victory," asks the ACLU, "Nowhere to be found.
The Supreme Court will hear the Muslim ban case in October.