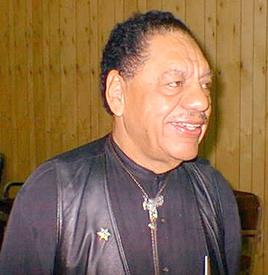 NewsAnalysis
DALLAS — Activists here honored one of the nation's most distinguished civil rights figures Nov. 4. On legislation originated by Congresswoman Eddie Bernice Johnson (D), who represents East Dallas, the Lakeland Hills Post Office was rededicated to the memory of Francisco "Pancho" Medrano.
Speakers, including surviving family members, limited their comments to Medrano's dedication to his family and to the civil rights movement. If they had discussed Medrano's true place in Texas and U.S. history, the day might not have contained enough hours.
Born here in 1920, Pancho Medrano became the heavyweight boxing champion of Mexico in his youth. He was well known and loved even before United Auto Workers union President Walter Reuther chose him as special civil rights representative in 1960. In that position, Medrano secured his place in American history.
Hardly a moment in American civil rights history does not contain a place for Pancho Medrano. He was at Selma and in Birmingham with Martin Luther King. He was with Cesar Chavez in Delano. It was Pancho who defended Lyndon and Lady Bird Johnson from a crazed racist crowd in Dallas.
It was Pancho who delivered thousands of UAW dollars to help start the United Farm Workers of America. Pancho was only a few feet behind Bobby Kennedy when Sirhan Sirhan shot him dead. Pancho stood with the farm workers in the Rio Grande Valley when Texas Rangers violently attacked them, and Pancho eventually won the Supreme Court decision that helped end the Rangers' violent, racist, reactionary and anti-union history.
Pancho helped bring thousands of Black and Latino workers into unions. He never missed a political campaign where civil rights was an issue. His offspring held, and continue to hold, important local offices. He worked to help the Kennedys, Rep. Johnson and Chicago Mayor Harold Washington. Pancho used his even-handed anti-racism to build strong coalitions that bolstered the workers' movement.
At the dedication ceremony, Rep. Johnson wept as she remembered her 40 years of friendship with Pancho Medrano. "Nothing was too small for him if it helped with civil rights," she said, "He paved the way for all of us!"
City Councilwoman Pauline Medrano, Pancho's daughter, acknowledged the big crowd of 350 well-known progressive political figures and civil rights activists in the audience. She recalled that her father rose from his deathbed to vote in the 2002 primary election. She recalled a quote that almost all of Pancho's friends had heard him say: "From the day you are born, to the day you die, you are in politics!"