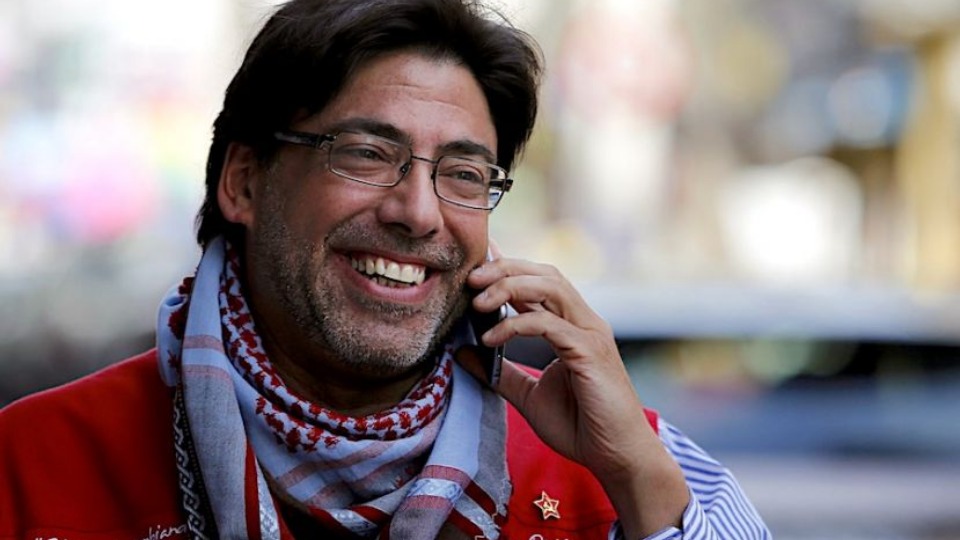 Chilean Communist Party candidate Daniel Jadue has emerged as the shock front-runner ahead of November's presidential elections, with a number of polls predicting he could sweep to power.
Pollster Cadem, which has close connections to the right-wing government of President Sebastien Pinera, was the latest to place Mr. Jadue top for popular support on Monday, above Joaquin Lavin, the far-right candidate of the Independent Democratic Union, and the Christian Democratic Party's Yasna Provote, who has yet to formally declare as a candidate.
It follows a recent Panel Ciudadano survey, carried out by the Universidad del Desarrollo, which found that Mr. Jadue would win in all possible scenarios, including run-offs against his two closest rivals.
The rise of Mr. Jadue, the Communist mayor of Santiago's Recoleta district, comes as leftists return to power across Latin America.
Self-described Marxist-Leninist Pedro Castillo is the latest success, winning Peru's presidential election earlier this month.
With Luiz Inacio "Lula" da Silva tipped to win next year's Brazilian presidential election and Daniel Ortega expected to retain the presidency in Nicaragua, Mr. Jadue's popularity reflects a regional pattern.
"This is the result of people coming to the realization that neoliberal policies are incompatible with democracy," he said, blaming unbridled capitalism for Chile's economic and social "disaster."
His plans for higher taxes, a revamp of the pension system, more state involvement in the economy, and regional cooperation to discourage companies from crossing borders for lower tax rates have struck a chord with Chileans.
Mr. Jadue also plans an overhaul of the country's copper-mining industry, bringing an end to the exploitation of resources by multinational companies, and will negotiate production rules with neighboring countries.
"The state must have a stake in all mining operations because the state is the owner of all of the minerals," he said.
Chile has seen major unrest, with a record 1.2 million people taking to the streets of capital Santiago at the peak of the anti-government protests sparked by a proposed rise in metro prices in October 2019.
Anger has also grown over rising poverty and the privatization of public services. But instead of listening to concerns, Mr. Pinera set the military onto the streets for the first time since the Pinochet-era dictatorship.
Thousands of Chileans were injured, and the security services accused of rape and torture.
The Chilean Communist Party last week demanded the release of all political prisoners jailed during the unrest and for reparations to be paid to all victims of state repression.
In October 2020, Chileans agreed in a referendum to redraft the country's constitution, and in May this year communists and leftists won a majority on the 155-member assembly tasked with doing so.