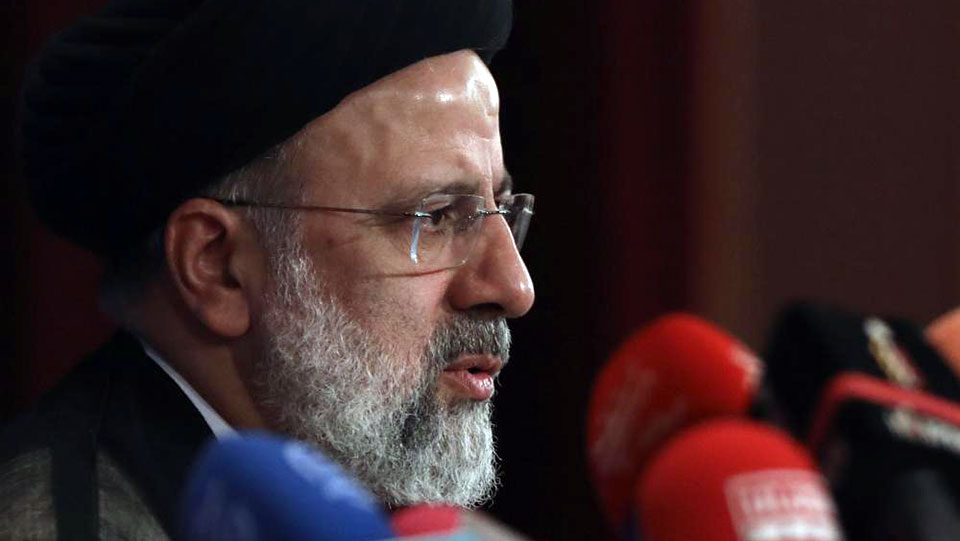 Iranian Communists called for a united struggle of all progressive forces after the Friday election of the "bloodstained" candidate Ebrahim Raisi as the country's next president in a widely boycotted poll.
The Tudeh Party of Iran (TPI) said in a statement that the turnout in the election, the lowest in the history of the Islamic Republic, was a damning indictment that called into question the legitimacy of the theocratic regime. It said that the low levels of participation were a vindication of its calls for a boycott.
TPI said that the "scandalous show of the election," in which hundreds of candidates were barred from standing, "marks a decisive turning point and an end once and for all to the theory that the Islamic regime in Iran can be reformed.
"The only way to rid the homeland of the devastation wrought by the socio-economic, cultural, and foreign policies of this regime is to establish the people's rule: a rule that relies on the democratic mandate of the people, the preservation of territorial integrity, and the protection of the national interests and rights of every citizen of Iran," it said.
Raisi was elected with 62% of the vote in an election that critics insisted was rigged to ensure his victory. The official turnout was 48%, though some observers have put the real figure as low as 30%, with information difficult to verify.
As head of the Iranian judiciary, Raisi has a bloodstained history, having been a member of the so-called "death committee" that oversaw the 1988 mass execution of political prisoners following a fatwa by the founder of the republic, Ayatollah Ruhollah Khomeini.
Among these were tens of thousands of Tudeh Party members, who were jailed, tortured, and executed when the theocratic regime turned on its former supporters after having eliminated most of the Iranian left.
TPI International Secretary Navid Shomali said that the real barometer of opinion when analyzing the elections was participation among the Iranian working class.
"The factory workers, the oil workers, metalworkers, teachers, nurses, women, and youth, resolutely declined to attend the polling stations and stayed away.
"Communists, the progressive left, progressive nationalists, and eminent writers and poets, all boycotted the election," he said.
About 4.5 million people obliged to vote because of their employment spoiled their ballot papers, according to the official statistics, he said. The TPI called on all progressive forces to unite against the Iranian Islamist regime.
Morning Star