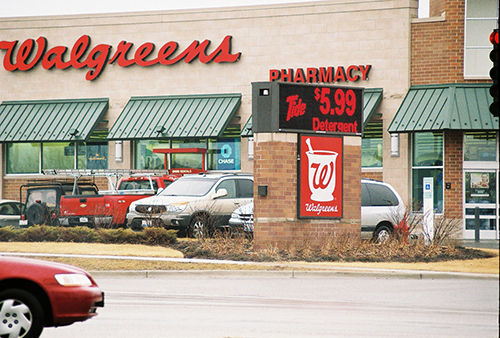 CHICAGO – Along with providing flu vaccines to the public, the government may have to step in to ensure companies are not using the swine flu epidemic to rip off those who come down with the flu.
It was reported yesterday, after some experts said as much as 63 percent of the population could become infected with the swine flu virus before Christmas, that many pharmacies appear to be engaging in price gouging on the H1N1 drug Tamiflu. The reports say some drugstores are charging three times more than others for the scarce liquid form of the drug used by children.
A USA TODAY phone survey of 100 pharmacies in six states revealed that the out-of-pocket price to fill the same liquid Tamiflu prescription ranged from $43 to $130. There are indications also that others in the privately controlled health care delivery system may be jumping on the bandwagon.
Addressing price gouging by pharmacies, Connecticut Attorney General Richard Blumenthal said, "We're very concerned because there is a shortage and exploiting a shortage is unconscionable."
In Chicago, too, there is a wide range in the prices pharmacists charge for the same 50 ml. dose.
While pharmacists here say the liquid form for children is not available, Walgreens said it would charge $94.49 for the drug. Leanna Trela, director of retail clinical services for the chain, said she was "surprised" that anyone was charging less.
Maria Lopez purchased Waltussin, a cough medicine at a Walgreens outlet on South Halsted Street, Thursday. "I've been coughing and I don't even know if I have the flu," she said, "but I don't have insurance and the doctor down the street charges $100 a visit. If what you say is true, that they are charging almost $100 for that medicine, I think it's a disgrace. They don't have any morals to do that in a health emergency."
The manager at Voss Pharmacy, a small pharmacy a few blocks away in Chicago's Bridgeport section told the World that his price for the same dose "would not be higher than $75 or $80. I couldn't sell it for any less," he said, adding that the cost of 50ml. of Tamiflu to small pharmacists was $40. Walgreen's would not say what they pay for the same dose.
The local pharmacist at Voss said "the biggest chains always charge uninsured customers the most."
Having prescription drug insurance coverage does not mean that people will have an easier time getting the drug than people without such insurance. Many with coverage are reporting delays in getting approval for the medicine they need for their children as prescription drug benefit programs reject their claims.
According to Maria Palumbo, a spokesperson for Express Scripts, a large benefits company, "Inflated pharmacy charges are one reason claims are being rejected. We are seeing claims for Tamiflu that are over five times the average costs for this product."
Advocates for health care reform say the situation provides yet another example of why the combination of private business, unregulated pharmaceutical companies and for-profit insurance outfits cannot be trusted to meet the urgent health care needs of the population.
To their credit, however, there are some small pharmacists who do appear to have a conscience and are charging as little as $3 – $9 above the cost of the dose to them. "We're dealing with a national epidemic," said Bruce Sneider of Hart Pharmacy in Wichita, Kas., whose price was $49. "If I want to sleep at night, I don't think I should be taking advantage."