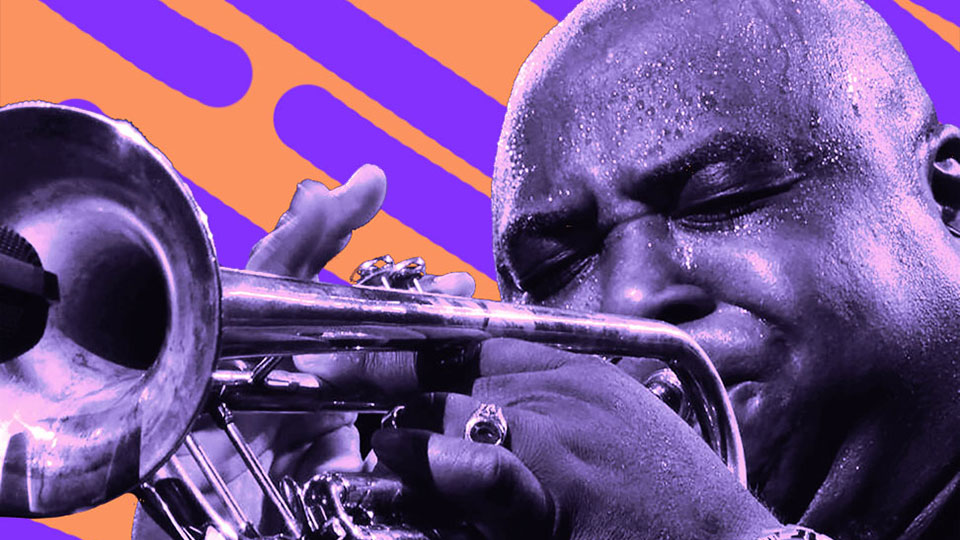 On Saturday, July 18 and Sunday, July 19, these renowned and marquee virtuoso performers from the heralded Afro-Cuban music tradition will join with musicians and presenters from Canada, the United States, the Caribbean, Spain, and other European countries in "A Concert for Cuba."
Although it is one of the hemisphere's smallest nations, with its resources constrained by continued U.S. policies, Cuba has played an outsized role during the COVID-19 pandemic, sharing medical advances, and sending medical teams to more than two dozen nations across the globe. In recognition of these profound contributions, many of the island nation's legendary musicians joined by a score of international stars will hold a two-night celebration of the Island and the music it has given the world, streaming live via the Twitch.tv/HotHouseGlobal channel.
Sponsored by the Instituto Cubano de la Música /The Cuban Institute of Music, HotHouse (Chicago, U.S.), Raul Cuza (Montreal, Canada) and Bill Martinez (San Francisco, U.S.), the event will be broadcast live on HotHouseGlobal direct to destinations the world over. This unprecedented gathering has already secured the commitment of highly regarded A-list talent from the Americas and Europe.
Confirmed to date to perform are:
Alexander Abreu Y Su Timba All Stars ~ Arturo O'Farrill ~ Aruán Ortiz ~ Barbara Dane with Pablo Menéndez And Mezcla ~ Bush ~ Cimafunk ~ El Septeto Santiaguero ~ Eliades Ochoa ~
Jane Bunnett with Danae Olano and Dayme Arocena ~ John Santos ~ Jon Cleary ~ Los Van Van "Nachito" Herrera ~ Omar Sosa ~ Omara Portuondo Con La Orquesta Failde ~ Orbert Davis' Chicago Jazz Philharmonic ~ Orquesta Aragon ~ Osain Del Monte featuring Brenda Navarrete ~ Oscar Hernández ~ Ozomatli ~ Proyecto Socio-Cultural El Patio De Adela Y El Caverchelo Comb with special guest Ben Lapidus ~ Síntesis ~ Susana Baca ~ Tom Morello.
Joining the musicians in the celebration and exploration of Cuban culture will be numerous artists, writers, and social justice activists, including David Soul ~ Danny Glover ~ Ron Perlman ~ Medea Benjamin ~ James Early ~ Judith Le Blanc ~Antonio Gonzales ~ Alicia Jrapko ~ Jontay Darko ~Juan De Marcos González ~ and Alfredo Caxaj.
Marguerite Horberg, whose Chicago cultural-mecca HotHouse, developed HotHouseGlobal as an online streaming initiative to serve the NGO, small business, and cultural industries adversely affected during this health and economic crisis, and a sponsor of the two-night event speaks of the uniqueness and importance of the moment. "Not only is this an amazing gathering of talent – it is an important affirmation of hope. If we've learned nothing else these last months, we've learned how connected we all are. In the same spirit that Cuba, one of the world's smallest nations, sent medical teams to more than 26 nations during the pandemic, this concert too is meant to underscore that interconnectedness. It is as it states, 'A time to heal.'"
The "Concert for Cuba" will take place on Saturday, July 18, and Sunday, July 19 at 8 p.m. Eastern Standard Time ~ 7 p.m. Central Daylight (Chicago) Time/ ~ 5 p.m. Pacific Time. The free two-day festival will be exclusively broadcast LIVE via the Twitch.tv/HotHouseGlobal channel from Havana's Instituto Cubano de la Música, on Cuban national television and from additional points around the globe while physical distancing is still observed.
About the Sponsors:
EL INSTITUTO CUBANO DE LA MÚSICA ( ICM) / THE CUBAN INSTITUTE OF MUSIC
The Cuban Institute of Music (ICM) is a department within the Ministry of Culture of Cuba and is one of the most important cultural institutions of the country. It is tasked with the implementation of the policy of development, promotion, and projection of music inside and outside the island. It has a system of subordinate institutions, which house more than 16,000 artists throughout the country. Today it is the governing institution of the Music Development Programs, whose ultimate objective is to achieve a stronger affinity with culture in the Cuban people, applying a strategy aimed at stimulating, developing, and implementing actions supporting musical institutions throughout the country. ICM produces a variety of shows in the country that ensure the development, protection, enrichment, defense, and promotion of the musical heritage of the nation.
RAUL CUZA
He is the principal at Cuza Talent Agency, a company based in Montreal, Canada, specializing in World Music, with a very strong knowledge of Latin and African music. Raul Cuza has been active in this music field for more than 20 years, starting as a Programming Director of Festival Nuits d Afrique, co-owner of Eye For Talent Canada, President of Mango Music, and Vice President of GEM Latina. He has been responsible for the tour of artists like Septeto Santiaguero, Adalberto Alvarez, Amparanoia, Azucar Negra, Los de Abajo, Paris Combo, Seckou Keita, Sierra Maestra, Qbanito, Orquesta Sensacion, and many other prestigious artists.
BILL MARTINEZ
Bill is an immigration attorney who has also produced and managed cultural events in the San Francisco Bay Area since 1973. A native San Franciscan, he is a graduate of the University of San Francisco and Hastings College of the Law. He has worked in the Community Law Collective ('74- '79), New College of California School of Law ('79-'83), and the Volunteer Legal Services Program of the Bar Association of San Francisco ('84-'93). In 1981, he co-founded the Encuentro del Canto Popular, a San Francisco-based Latin American music festival. His work with the Encuentro lead him to become one of the nation's leading experts in U.S.- Cuba cultural exchanges and artists' visas. He co-founded the Latino Entertainment Partners which produced historically significant concerts of Cuban artists.
MARGUERITE HORBERG
Marguerite is the founder and Executive Director of The Center for International Performance and Exhibition dba HotHouse. HotHouseGlobal is the newest project to join the constellation of projects initiated by the non-profit organization. She has a distinguished career in international cultural exchange. She is also known through her many executive producing credits including the Women of the New Jazz Festival, The Flamenco Festival, Jazz en Clave, Woody Guthrie's Centennial Celebration, The W.P.A. 2.0, a Brand New Deal, From the Lion's Point of View ( An African Jubilee), The Old and New Dreams Festivals, the Son Jarocho International Exchange Project, The Chicago-Guantánamo Blues Exchange and Tricontinental '66 and Other Acts of Liberation. Throughout her thirty+ year career at HotHouse, she has organized over 7,000 community-based programs including concerts with Hugh Masekela, Gil Scott Heron, Sonia Sanchez, Amiri Baraka, and the U.S. debut of Cuban legends, Los Van Van.