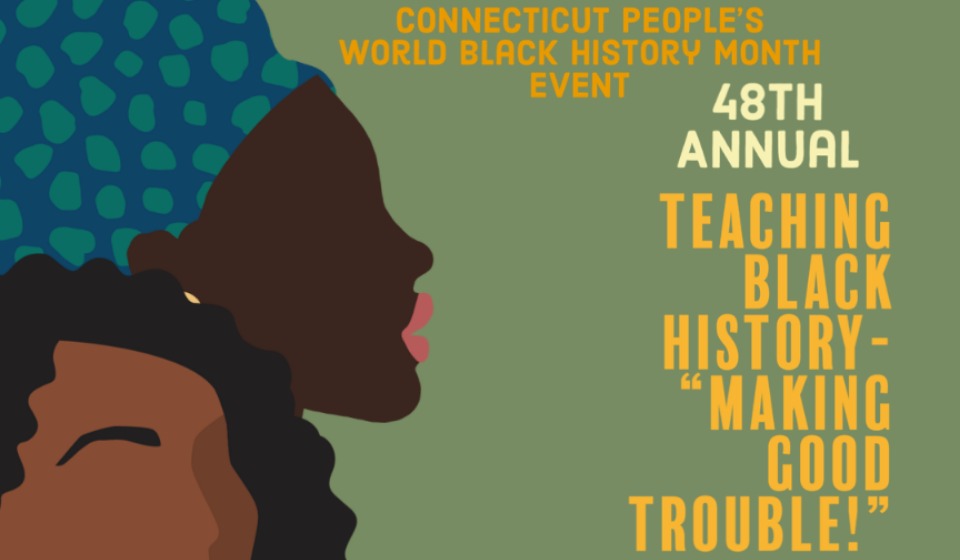 NEW HAVEN, Conn.—Eric Brooks, chair of the African American Equality Commission of the Communist Party and community leader in Indiana, will be the keynote speaker for the "Teaching Black History – Making Good Trouble" 48th Annual African American History Month events hosted by Connecticut People's World this weekend. The events, scheduled for Feb. 26 and 27, will include a youth march and car caravan honoring Art Perlo.
At a time when teaching Black history and the origins of racism and white supremacy in our nation is under sharp attack across the country, this year Connecticut became the first state to require that all public high schools offer courses on African American, Black, Puerto Rican, and Latino studies. The curriculum implements a bill passed by the State Legislature in 2019 in response to testimonies, rallies, and lobbying by student groups.
At this weekend's virtual event, a panel discussion will include Jaylene Nieves of Students for
Educational Justice, which helped lead the legislative fight to expand school curriculum, along with Leslie Blatteau, newly elected president of New Haven Federation of Teachers (AFT 933), and State Sen. Gary Winfield.
The virtual event will be held on Sunday, Feb. 27 at 4 pm, and will include a performance by Afro Beat, drumming by Brian Jarawa Gray, and presentations from winners of the Arts and Writing Competition Grades 8 to 12.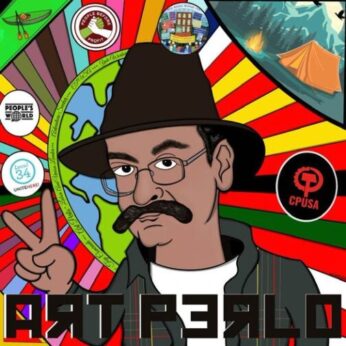 The day before, on Saturday, Feb. 26 at 2 pm, a "Teaching Black History – Making Good Trouble" youth march and car caravan will honor Art Perlo's legacy of dedicated work as co-chair in Ward 24, as activist in Unite Here Local 34, and with youth for racial and social justice and equality.
When Perlo, a lifelong Communist, passed away two months ago, an outpouring of those whose lives he touched pledged to carry his legacy forward. Initiated by the Young Communist League, the march and caravan are receiving wide support.
The procession will start at Troup School, at 259 Edgewood Ave. in New Haven, and end at the New Haven People's Center at 37 Howe Street. It will feature posters by Jahmal Henderson, a bicycle contingent, and remarks by elected officials and youth leaders.
Advance registration is required for the virtual event on Sunday, Feb. 27 at 4 pm. Register Here!