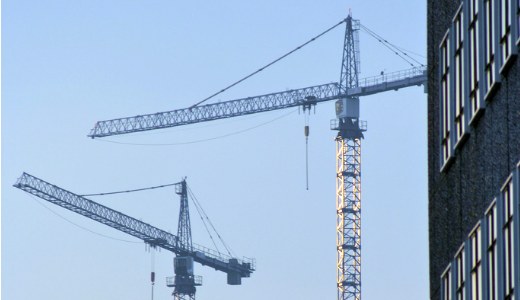 WASHINGTON – Over their careers, construction workers have a one in 200 chance of dying on the job, five times what the government considers the "significant" risk of death at work, a new study says. Construction injury risks are also very high.
The study, by Dr. Xiuwen Sue Dong of the Center to Protect Workers Rights, looked at construction fatality, injury and illness statistics over many years, to calculate the chances of a worker being killed or injured.
"Construction workers make up 6 percent to 8 percent of all workers, but account for 20 percent of all deaths on the job every year," Dong explained at an Oct. 31 job safety and health seminar during the American Public Health Association's convention here.
Her study went beyond the yearly statistics from the Occupational Safety and Health Administration (OSHA), the Census of Fatal Occupational Injuries and other sources to calculate the hazards over a worker's lifetime – and they were startling.
OSHA says last year, there was one death on the job for every 33,000 active workers.
But a construction worker who starts at age 20 and plans to work to 65 has a one in 200 chance of being fatally injured on the job, Dong said. OSHA "considers a defini-tive risk of one death per 1,000 workers to be a significant level of risk" for all workers.
Injury data was also appalling. Construction workers have a 75 percent chance of suffering a disabling injury during that same age 20-65 span. For Latino construction workers – who are a majority in several crafts – that risk rises to 90 percent, Dong said. Their risk of death is about one-fifth higher than the overall risk of death, too, she noted.
The main risk of death is from falls, especially in residential construction. Dong and other speakers at the seminar said that is due to several facts: Misuse of ladders, workers toiling on small and usually sloped roofs close to edges, and lack of harnesses.
Residential contractors, some self-employed, either do not provide or cannot afford safety measures. OSHA recently proposed extending its fall protection standards to residential contractors, other speakers said. But it is meeting industry resistance, plus GOP legislation to halt OSHA's protection plan in its tracks, by denying funds for it.
Dong also revealed other risks over a construction worker's lifetime: A 15 percent chance of developing chronic obstructive pulmonary disease and an 11 percent chance of inhaling enough harmful dust to appear as lung changes on chest X-rays. Roofers, Iron Workers and Sheet Metal Workers are particularly at risk for pulmonary diseases.
Photo: Daniel Morris // CC 2.0