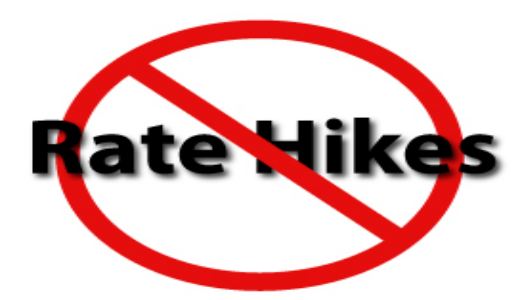 CHICAGO – Consumer rights activists here are urging state lawmakers to vote against House Bill 14, which would impose automatic utility rate hikes on millions across the state.
The measure would make it easier for utility companies like Commonwealth Edison known as ComEd, which provides electricity to 70 percent the state, to pay for power grid improvements by raising rates for consumers. Rate hikes would take effect immediately under the proposal, sponsored by Democratic State Rep. Kevin McCarthy.
The bill would also eliminate the long-standing utility rate review process and allow electric and natural gas companies to impose the increases for 10 years. ComEd argues the review process by the Illinois Commerce Commission does not allow the company to expand upgrades that the state's aging power grid requires.
However after public outrage by consumer rights activists and elected officials, sources indicate Rep. McCarthy is now considering amendments to the current bill that may include language requiring rate increases to be approved by the commerce commission.
But activists are not taking any chances. The Citizens Utility Board, a group that advocates for Illinois consumers, is urging supporters to contact state lawmakers. The board says consumers should tell their representatives to reject HB 14 as it stands now and any futute rate hikes by calling 1-800-719-3020 or sending their representatives a message online.
Illinois consumers deserve the right to have their voices heard, especially on matters affecting their ability to afford basic necessities such as electricity and natural gas, the activists say. And such policies must guarantee basic consumer protections too, they add.
According to the senior organization AARP, nearly 8 million of 10 million Illinoisans 50 and older disapprove of the legislation.
In a survey, AARP found that 55 percent of those polled said their electric bills have gone up in the last 12 months; 58 percent disagree or strongly disagree that their electricity company has consumers' best interests in mind; and nearly 80 percent believe elected officials are not doing enough to lower the costs of utility bills.
"It's the wrong bill at the worst time," said AARP activist Mary Patton during a press conference at the State Capitol last week. Patton, a Peoria, Ill., resident, added, "AARP and the organizations joining us today strongly urge lawmakers to reject this one-sided attempt to bolster utility company profit margins."
She continued, "We don't want Illinoisans to be fooled into thinking that smart grid modernizing is a priority that must be financed by consumers themselves. House Bill 14 is a ploy that will destroy our rate review system, mute the voice of the consumers, and fatten utility companies' bottom lines, and it must be defeated."
Illinois Attorney General Lisa Madigan also spoke against the measure. "This bill would allow electricity and gas utilities to automatically increase consumers' bills every year, guaranteeing the companies' profits while restricting regulators' ability to review and limit the costs to consumers," she said. "In these economically challenging times, when all Illinois consumers are struggling to live within their means, the utilities are asking the Legislature to give them excessive, unchecked increases to their rates."
Meanwhile, Gov. Pat Quinn said May 9 that he would veto the current version of the bill, because it gives the state's biggest electricity provider, ComEd, too much power with little accountability.
Referring to ComEd, Quinn told reporters, "They're big. They're behemoth. But they're not the people of Illinois," He added, "We cannot allow energy policy in Illinois to be run by a company or two. We have to have everybody in, and nobody left out."
Quinn says he's not opposed to modernizing Illinois' electric grid, but consumers shouldn't have to foot the bill. Quinn supports a comprehensive plan that invests in alternative energy such as solar, wind and geothermal power.
The plan, the governor says, should also create jobs, stabilize energy bills and encourage investment in overall clean, renewable energy. The Illinois Commerce Commission must retain its authority over rate increases, he says.
Image courtesy of the Citizens Utility Board's website.