British Labour Party leader Jeremy Corbyn vowed Monday to end Britain's homelessness crisis if elected prime minister by "immediately" purchasing 8,000 homes for people with a history of sleeping on the streets.
The plan, announced yesterday, would see deals struck with housing associations to provide homes for the estimated 4,750 people currently sleeping on Britain's streets.
The additional number of homes would accommodate any growth in numbers between now and the next general election.
Labour's general election manifesto pledged 4,000 homes via a similar scheme. The doubling of the pledge is likely a response to new figures which show homelessness has risen for the seventh year running.
London has long accounted for the highest proportion of homeless, but numbers have doubled in northwest England, and the figures also show an ongoing spread of the problem in southern England, from cities including Oxford and Peterborough to coastal towns such as Eastbourne and Hastings.
Corbyn vowed that Labour would give town councils new powers to seize empty homes, saying: "There is something grossly insulting about the idea you would build some luxury block and deliberately keep it empty."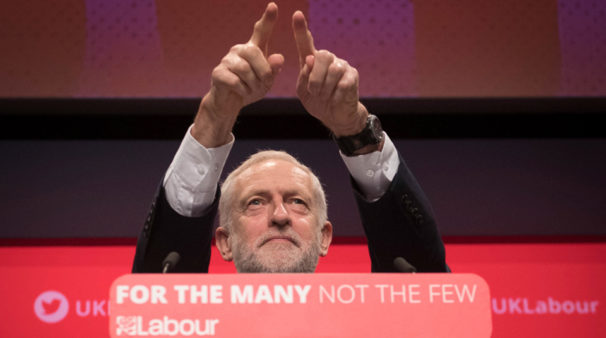 There are an estimated 11,000 empty homes across Greater London, and recent figures show half of the city's new-build posh apartments lie unused after developers failed to find buyers.
Corbyn's announcement comes days after the Labour Party's ruling national executive slapped down the town of Haringey's council (which is run by Labour) over its handout plan for private developers.
The Haringey Development Vehicle would see over £2 billion (approx. $2.8 billion USD) of public land and assets transferred to partially private control and has fuelled a series of fierce nomination contests within the local party.
In another success for Labour's drive to get tough on housing, Labour MP Karen Buck's private member's bill making homes fit for human habitation recently received government backing after previously being rejected.
Labour's housing policies include a million new homes — half of which to be council-owned (i.e. municipally-owned)—a tougher charter of renters' rights, and a state-backed mortgage scheme to aid first-time buyers.
This article originally appeared in Morning Star. Some terminology has been adapted for a U.S. audience.