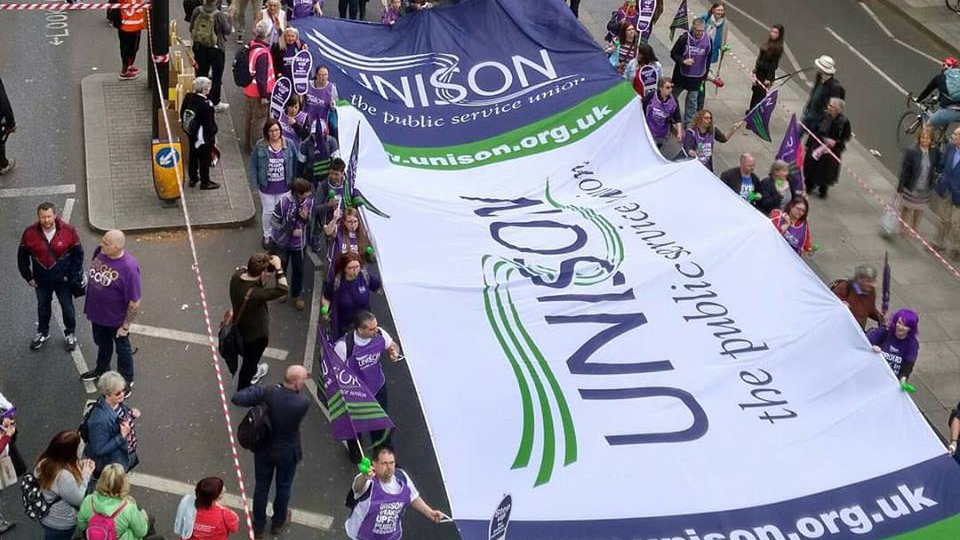 There is a story about President John F Kennedy visiting the NASA space center in the 1960s. He met a man in janitor's overalls, sweeping the floor of the corridor. "What do you do here?" he asked. "I send astronauts to the moon," the man replied.
I've thought of that when I speak to people like the union members I used to represent as UNISON convener, working in our public services but all too often unrecognised as so-called "support staff."
In schools, for example, I know all too well how important the teachers are but they could not do their jobs without support staff like teaching assistants.
They are too often forgotten. That was brought home in a particularly ironic moment last year when the Tories' former education secretary Michael Gove boasted that he had always followed the recommendations of the independent pay bodies for public-sector professionals. What he forgot to mention was that he actually abolished the pay body for school support staff.
As a trade unionist myself, I know that our public services are better when their staff have a collective voice.
That is why last week I was proud to tell the 25th anniversary conference of UNISON, my own trade union, that under Jeremy Corbyn a Labour government would bring back genuine national pay in education. Not just for the teachers but for other educators too, like the many UNISON members who work in our schools, providing an education for our children.
We will reinstate the School Support Staff Negotiating Body that Gove abolished, and we will go further still. National pay settlements will apply to every school that is funded through our national education service.
Just last year, the GMB union found that teaching assistants had lost up to £3,000 a year in real-terms pay thanks to the Tories' pay cap. They warned that some were even on the minimum wage.
A Labour government, led by Corbyn, will end the race to the bottom in our schools, and stop the scandal of teaching assistants stuck on the minimum wage.
Gove won't like it, of course. And that is just one of many good reasons to do it.
High-quality support staff are good for the whole education system. Recognising that is part of the difference a Labour government will make to our public services.
As I said to some of those support staff earlier this week, sometimes even the Tories will praise you for doing your jobs but we will pay you for doing your jobs. By ensuring those roles are valued, we will make sure that our schools are staffed to ensure the success of their pupils.
Public services are about people, and those people are at the heart of what Corbyn's leadership is about — and what our Labour government will do.