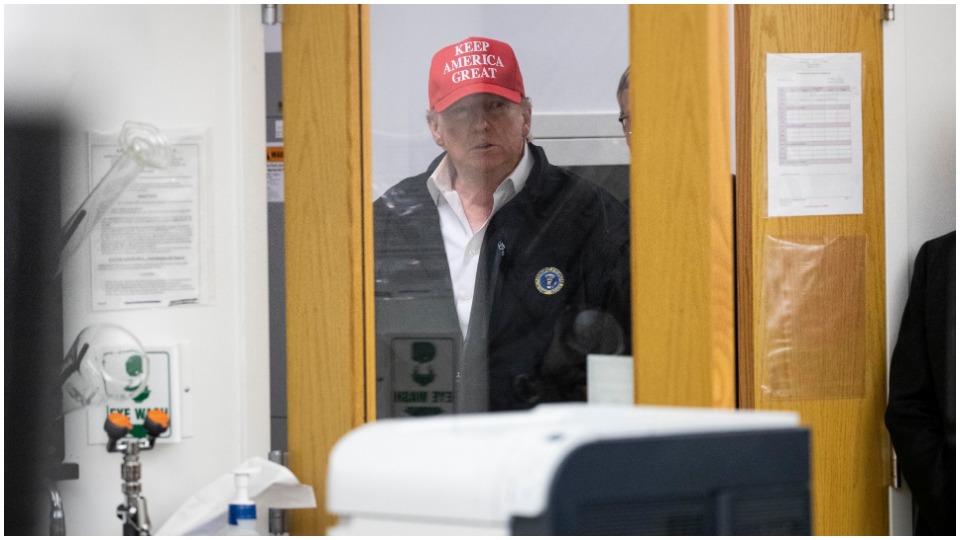 A Bernie Sanders-Joe Biden forum planned by the AFL-CIO in Orlando this Thursday has been canceled due to concern about the coronavirus. The nation's largest labor federation also canceled the entire meeting of its 2020 winter executive council meeting which was to start tomorrow and continue through the week.
The presidents and leaders of almost every union in the nation were set to deliberate on a number of topics, the most important of which was the labor movement's approach to the elections. There is significant support in the labor movement for both Sanders and Biden. There was also significant support for Elizabeth Warren, who has dropped out. The American Federation of Teachers, one of the federation's largest unions had endorsed all three of those candidates.
Almost overnight, also because of the virus, Democratic candidates who clobbered Sanders for proposing a radical overhaul of the U.S. healthcare system have gone silent on that issue. In a pandemic, tens of millions of uninsured are a threat to everyone, regardless of how gold-plated are the health insurance plans held by a small minority.
The worsening situation with the coronavirus helped motivate the Rev. Jesse Jackson to make a full-throated endorsement of Sanders at a mass rally yesterday, where he led the enormous crowd in chants demanding Medicare for All.
David Sirota, a top adviser to the Sanders campaign, went on national television early this afternoon to continue making the case for Sanders in tomorrow's primaries. He pressed Biden hard, criticizing the former vice president for allegedly reassuring his big contributors that by giving to him (Biden), they will be able to ensure that "nothing will fundamentally change." "This is a problem," Sirota said, "because only a fundamental change candidate will defeat Trump.
"Joe Biden is saying if you just elect me and we just get rid of Trump, then everything will be fine. Bernie Sanders is saying we will have to do that, get rid of Trump, so we can make fundamental changes across the board. Bernie Sanders is trying to focus the debate on the issues of the day.
"People are just learning," Sirota said, "about the binary choice facing voters between Bernie and Joe—it's a focus only now coming into play and one that can change what the polls say going forward."
On the Republican side, President Trump, after weeks of downplaying and lying about the crisis, is said to be planning some type of "stimulus" to stop the economy from totally collapsing. Whatever his plan, it is almost certain to be one that attempts to prop up stock prices and bolster Wall Street rather than help the working class and poor majority in the country.
With many millions unable to stay home from work because of lack of sick leave, and with millions without healthcare, the program proposed by former Democratic presidential candidate Andrew Yang, for example, is also no longer a radical one. Yang proposed a guaranteed income for every American. The likelihood of Trump calling for $5,000 to $7,000 cash packages for every American, however, is also nil, even though it would be necessary to do something like that if the pandemic gets to the stage it has already reached in northern Italy, for example.
That country has now locked down its northern regions, putting a third of its population under quarantine. Theaters, schools, cinemas, restaurants, pubs, museums, and libraries are all shut down, and people are required to download forms and get approval from authorities even to move around locally in their towns and cities.
Voters have real concern now about how mass quarantine would take shape in the U.S. They can reasonably ask how a profit-motivated food industry in this country could form a network, as happened in China, to deliver free food to millions under quarantine? As the coronavirus surfaces all across the United States, a new reality regarding person-to-person contact is already settling in from coast to coast.
Thus far, concerns about the virus have not put an end to larger campaign rallies on either the Republican or Democratic sides. Sanders said Sunday his campaign is examining when it may become necessary to cancel the large campaign rallies that public health officials say could be petri dishes to spread the potentially deadly illness.
"Obviously what is most important to us is to protect the health of the American people," Sanders said in numerous TV interviews. "And what I will tell you, we are talking to public health officials all over this country. This is an issue that every organization, every candidate has got to deal with," he said.
AP reported that a Trump campaign event in North Carolina included ralliers passing around buckets of fried chicken and popcorn. People plunged their uncovered hands into the shared popcorn and chicken containers. Sanders had 7,000 gather in downtown Detroit on Friday and 15,000 rally for him in Chicago's Grant Park on Saturday, with no fried chicken or popcorn available at either event.
Trump said yesterday that he was continuing to plan "many rallies," and his campaign said decisions on the timing and location of those rallies would be made on the basis of what groups of voters should be "targeted."
The CDC has said people over 60 with medical conditions should say out of large crowds. Music and other festivals that draw large crowds have been canceled across the country.
The CDC wanted to include in new guidelines issued this weekend a warning that people 60 and over should stay off airplanes. The Trump administration, it turns out, intervened and prevented the warning from being issued. The information got out anyway, of course.
Over the last weekend, the first case of the virus was confirmed in Washington, D.C. Trump, when asked by reporters whether this concerned him, said, "No, I'm not concerned at all. No, I'm not. We've done a great job," Trump said.
On the Democratic side, Sanders and Biden are both crisscrossing Michigan, frantically trying to drum up votes for tomorrow's big primary in that state. Sanders won Michigan four years ago, but the polls show Biden is well ahead. At the end of tomorrow night, about 50% of the delegates to the Democratic National Convention will have been selected. At that 50% mark, Biden is expected to be well ahead.
Although the delegate math for the rest of the contests after tomorrow does not favor Sanders winning the nomination, political observers note that in the volatile uncertainty of the 2020 elections, big surprises may be the new norm.