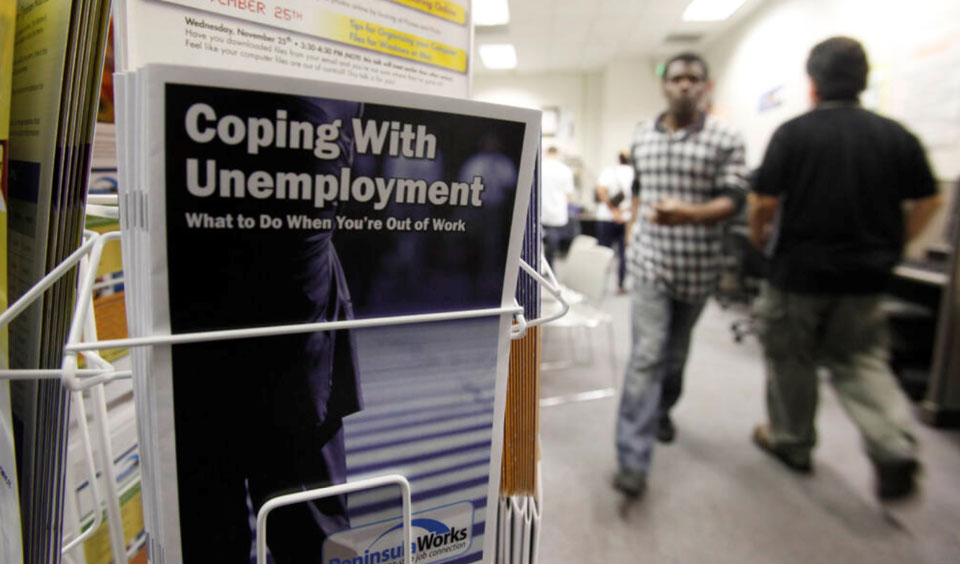 WASHINGTON—More closures due to the fight against community spread of the coronavirus led to a 35% increase in combined applications for state and federal jobless aid in the week ending Jan. 9, compared to the week before, the Bureau of Labor Statistics reported.
BLS said 1.435 million workers sought state (1,151,015 claims) and federal pandemic unemployment benefits (284,470) that week. That's 354,646 more than in the week ending Jan. 2 (1,008,839), or 35%.
BLS reported in the week ending Dec. 16, 18,406,940 million workers nationwide received various forms of unemployment checks. That figure doesn't count new filings since then. While there is some overlap, that figure works out to checks being sent to 13% of U.S. workers, almost double the formal U.S. unemployment rate.
Also buried in the data: The number of covered U.S. workers declined by more than four million, from 146 million in December to 142 million on Jan. 9, another sign the economy is sliding back into depression and workers suffer as a result.
Some states workers' got hit especially hard. New claims for state aid tripled in Florida, to 75,544 in the week ending Jan. 9, compared to Jan. 2. They were 2.6 times as much in New Mexico and virtually doubled in Illinois, nearing 100,000 claims there in just that last week.
"Last week was the 43rd straight week total initial claims were greater than the worst week of the Great Recession," tweeted Economic Policy Institute senior analyst Heidi Shierholz. "Most states provide 26 weeks of regular unemployment insurance benefits, so many workers are exhausting their regular state benefits." Those workers could then seek federal Pandemic Emergency Unemployment Compensation. It gave them 13 more weeks, at the state jobless benefit levels. But it ran out, too, earlier this year.
The $908 billion stimulus law reinstated that program, but only for 11 weeks more, and workers now must provide more proof that they're out of pocket, Shierholz said. Incoming Democratic President Joe Biden will insert more jobless aid into his economic stimulus bill.
"The 11-week extensions just kick the can down the road. They are not long enough. Congress must provide longer extensions, or millions will exhaust benefits in mid-March when the virus is likely still surging and job opportunities are still scarce," she concluded.