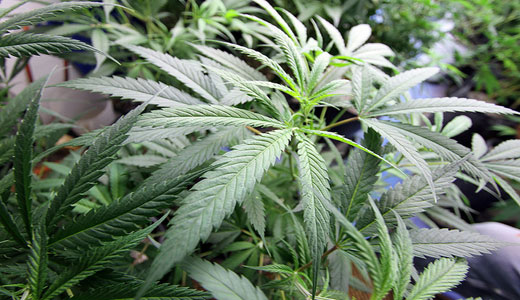 TALLAHASSEE, Fla. – This past Monday, the Florida Supreme Court approved a ballot measure to make medical marijuana legal in the state. The ruling was split 4-3 between liberal and conservative judges. Now Florida's voters will decide the issue this November.
As recently as December, the ballot initiative looked doomed with only roughly 120,000 of the 683,000 needed petition signatures collected. But with one week still to go, United for Care turned in 1.1 million signatures, with the needed amount verified last week.
United for Care's website says the "United for Care Campaign is run by People United for Medical Marijuana (PUFMM) – an organization formed by Kim Russell, whose grandmother – ill with glaucoma – would not break the law, despite the medical benefits that marijuana could offer her condition."
United for Care is chaired by attorney and activist John Morgan, and managed by Ben Pollara, a "veteran in Florida political affairs and advocacy." According to the organization, "Recent polling shows that over 70 percent of Floridians support the legalization of medical marijuana in our state."
But when looked at with the 2014 elections in mind, the ballot initiative may also serve as a "get out the vote" tool. David Adams and Zachary Fagenson at Reuters write: "Democrats believe it could energize their base in a midterm electoral season that generally results in low turnout, while polls show even a majority of Florida Republicans support medical marijuana use."
They go on to say the current tea party favorite Republican Gov. Rick Scott, who is running for re-election in the Sunshine State, strongly opposes the ballot initiative and stated that he will vote against it. Gov. Scott's main challenger, and former Florida governor, Charlie Crist supports medicinal marijuana and has been a public proponent of the effort to get the initiative on the ballot for 2014. The fight for medicinal marijuana "could set the stage for a political battle in a state that is both a harsh enforcer of drug laws and a major pot producer," the Reuters commentators write.
Reid Wilson at the Washington Post writes that many Republicans fear the medicinal marijuana initiative is nothing more than a "Trojan horse for the Crist campaign." According to Wilson, Republicans fear that the amendment will push turnout among younger progressive voters, who obviously will be voting Democratic in November.
With Florida's gubernatorial race this November being the only one in a big swing state, the medicinal marijuana amendment may bring about a Democratic victory with the election of former governor Crist. That would be a big blow to Republicans leading up to the 2016 presidential campaign.
Photo: Medical marijuana cultivation in Oakland, Calif. Rusty Blazenhoff CC 2.0