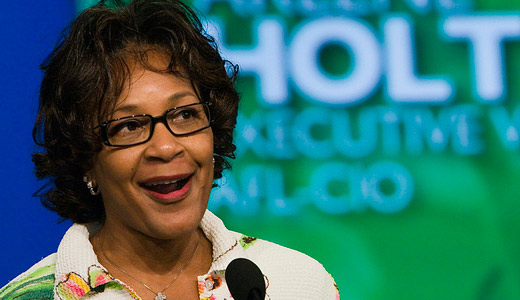 Pennsylvania's Commonwealth Court halted the state's new voter suppression law, ruling today that it not be enforced for the presidential election only five weeks away.
The ruling, by Judge Robert Simpson says the law, requiring voters to show a valid state-issued photo ID at the polls, would be fully implemented next year, however. The decision, which could be appealed to the state's Supreme Court, means voters will be asked to show photo ID, but can still vote if they don't do so. It is the same policy that was in effect during the state's primary elections earlier in the year.
Simpson said, when he issued the ruling, that he "expected more photo IDs to have been issued by this time. For this reason, I accept petitioner's argument that in the remaining five weeks before the general election, the gap between the photo IDs issued and the estimated need will not be closed.
Judith Browne Davis, co-director of the Advancement Project, which challenged the law in court, hailed the ruling: "The evidence made it clear to the judge that this law would indeed disenfranchise voters and the Commonwealth was not equipped to implement it fairly right now."
Saying she was pleased with the ruling too, AFL-CIO Executive Vice President Arlene Holt Baker said the Voter ID law was "nothing more than a poll tax of the modern era." Holt Baker said the fight against voter suppression has deep and personal meaning for her: "When I was little girl I wanted a new pair of shoes. You can't get new shoes now, my mother told me, because she had to save the money to pay her poll tax. That's how important the right to vote was to my mother – she knew it was a sacred right that people had fought and died for and she was not about to treat it as anything less."
Photo: Stock image of Arlene Holt Baker, via AFSCME