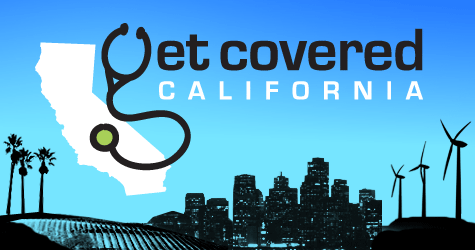 Covered California, the health insurance exchange being established in California as part of the state's pioneering adoption of ACA reforms, which go into effect in January 2014, will be starting to accept applications for enrollment beginning October 1.
Covered California certified educators are holding town-hall style sessions to inform communities of the changes and benefits going into effect. Cathy Schultze of Planned Parenthood Miramonte, one of these certified educators, gave a presentation Sept. 1 at the San Mateo Public Library. The event, co-hosted by the San Mateo league of Women Voters, expanded on the details of what Californians entering the exchange market for health coverage can expect.
Covered California will be available to current residents of California who are legal residents of the U.S.; the service will not be available to undocumented residents (leaving an estimated three million residents without coverage) or to people who are now incarcerated. Under the terms of ACA, insurance companies can no longer deny coverage to customers based on pre-existing conditions, gender, or lifestyle, and must offer ten essential benefits, including maternity coverage, which was often considered a separate event and not included in previous health insurance plans.
Health coverage expansion for the uninsured will take three basic forms: expansion of Medi-Cal for the lower income brackets, which will be expanded to more people, based on an income below $15,860, and for the first time assets will not count against qualifying for Medi-Cal.
The second form is premium assistance, which is a federal insurance coverage subsidy for customers of moderate-income levels.
Lastly will be an opportunity to enroll using Covered California for insurance plans if income is determined to be above the threshold for subsidies, but current employment does not offer insurance. It is estimated that 2.9 million Californians are currently eligible for subsidized insurance and 2.8 million will be eligible for expanded Medi-Cal.
Premium rates will be based on age, zip code, income and household size. Individuals making $15,860, or $26,950 and less for families with children (scale depending of number of family members and income), will be able to enroll in the Medi-Cal expansion. Those individuals earning between $15,860 and $45,960 will be given financial help in purchasing either Bronze, Silver, Gold or Platinum plans sold by mainstream insurance companies who have agreed to participate in Covered California, offering coverage options that are usually available in the private marketplace, not just "bare bones" coverage. Income for premium assistance will be based on MAGI–modified adjusted gross income.
Small businesses will have a chance to opt into Covered California in a program called SHOP, which will be available for businesses with fewer than 50 employees. There would not be a penalty for small businesses who do not opt into the program, but it is expected that employers will be more attractive to potential employees if benefits are offered to new-hires. Under Covered California, small businesses would receive tax credits for participation.
Covered California is offering a special extended enrollment period for this first round of applications-the open period will be from October 1 to March 31, or within 60 days of a life-changing event.
The California health exchange has hired 20,000 Certified Counselors and 8000 Certified Agents to help people with the enrollment process and to provide guidance to people shopping for the best plans for their families.
Once a plan is selected, individuals and families must remain on this plan for the remainder of the year. If circumstances like a move to a different county or a significant change in income occur, Covered California should be notified to adjust plans accordingly for the following year, otherwise tax penalties could accrue for a return of premium subsidy money if there has been an overpayment for the year, based upon final MAGI.
Schultze answered questions from the audience, which was eager to hear more details of the plan, following her presentation. Issues raised by questioners included how San Mateo County will deal with an influx of nearly 47,000 people estimated to be eligible for subsidies and if there will be enough doctors and infrastructure to handle that many new patients. Others raised the issue of doctors currently reluctant to work with Medi-Cal patients and a lack of incentive to accept Medi-Cal even under the new plan, due to the low reimbursement rates offered with Medi-Cal. Some details are still in flux however, Schultze said, as this is new territory for the state and some unforeseen issues and/or benefits may not manifest until the program is in place.
December 15 is the deadline for enrolling in time to be covered when the program starts Jan.1, 2014.
Photo: San Francisco Medical Society.org