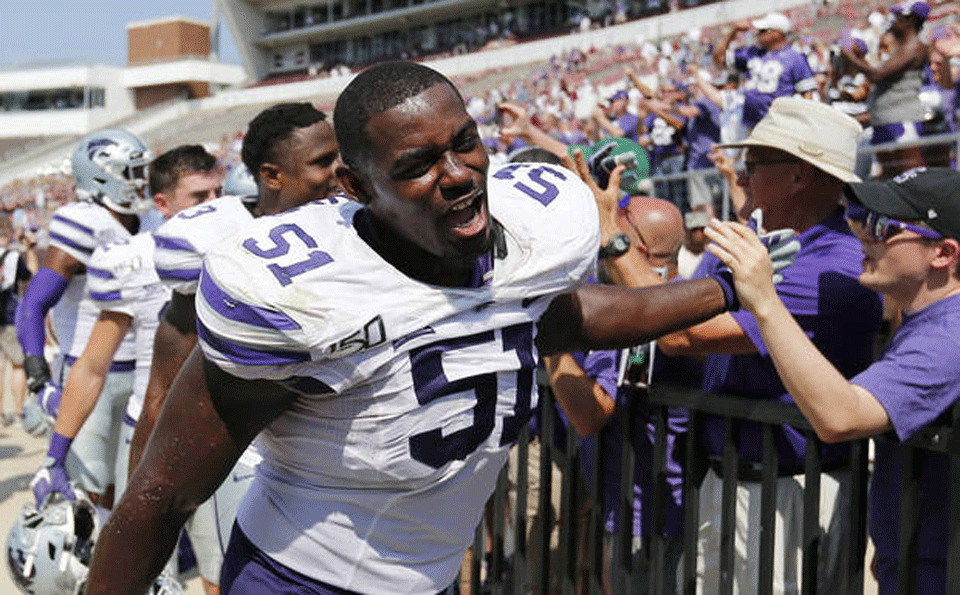 The recent uptick in COVID-19 cases nationwide has created a steep uphill battle for college football. With only eight weeks before the scheduled 2020 season kicks off, there is still no uniform NCAA testing procedure for the upcoming fall training sessions and game weeks. Adding to the difficulty is whether or not the NCAA will even be able to implement an overarching national policy due to liability issues.
Commissioners representing the Power 5 conferences—the Atlantic Coast, Big Ten, Big 12, Pac-12, and Southeastern (SEC)—are attempting to craft a standardized testing protocol they can present. But the budgets and diverse market composition of the 130 Football Bowl Subdivision schools make that goal extra complicated. Not to mention the input of the 41 states, with at least one FBS college football program, local and state health boards.
And this COVID-19 health and safety uncertainty has left players and their families with several unanswered questions, and wondering why there should even be a season; why should their kids risk their health?
"Do I want my child on the field, tackling some kid who may have it but doesn't know because he's asymptomatic?" said Jackie Hamilton, a human resources manager from suburban Atlanta, whose son plays defensive at Notre Dame, to the Washington Post "How is that supposed to work?"
NCAA president Mark Emmert declined interview requests, but NCAA spokesperson Stacy Osburn directed all questions to the NCAA's coronavirus web page—a list of recommended (unenforceable) guidelines.
In a way, schools will be making it (COVID-19 procedures) up as they go—freewheeling with no overhead accountability…for now.
Sadly though, COVID-19 isn't the only pervasive disease complicating a non-starter season.
Kansas State football players said they will boycott all team activities until university administrators create a policy that would allow school officials to expel students for "openly racist, threatening, or disrespectful actions."
This collective action, announced Saturday, follows a tweet by a student about the murder of George Floyd which prompted outrage campus-wide.
"We are demanding that Kansas State University put a policy in place that allows a student to be dismissed for displaying openly racist, threatening, or disrespectful actions toward a student or groups of students," the players said in the letter posted on Twitter. "We have resolved that we cannot play, practice, or meet until these demands are heard and actions taken. We love Kansas State, but we must stand together and protect all students moving forward."
Kansas State coach Chris Klieman tweeted out his support of the players, saying: Racism is NOT welcome at KSTATE now or in the future. … I am excited to help every player unite for the solution NOW, so that that we can come together stronger than ever. Black Lives Matter."]
The latest incident of racism on a college campus came Thursday, June 25, one month after Floyd was killed by a Minneapolis police offer, when student Jaden McNeil tweeted, "Congratulations to George Floyd on being drug free for an entire month."
The racist post has been deleted, and this reporter has been blocked on Twitter by McNeil.
This racist act coming from McNeil is not surprising. He describes himself as the founder of a conservative college group calling itself America First Students, which the university says is not currently registered on campus due to lack of student membership. And this would not be the first time America First Students have drawn the ire of students for past racist statements made by the self-described founder.
McNeil has previously described the group as a "mainstream, Christian, conservative organization that supports President Donald Trump."
University officials said they are exploring their options for action after the tweet. University President Richard Myers said Friday that "divisive statements do not represent for the values of our university."