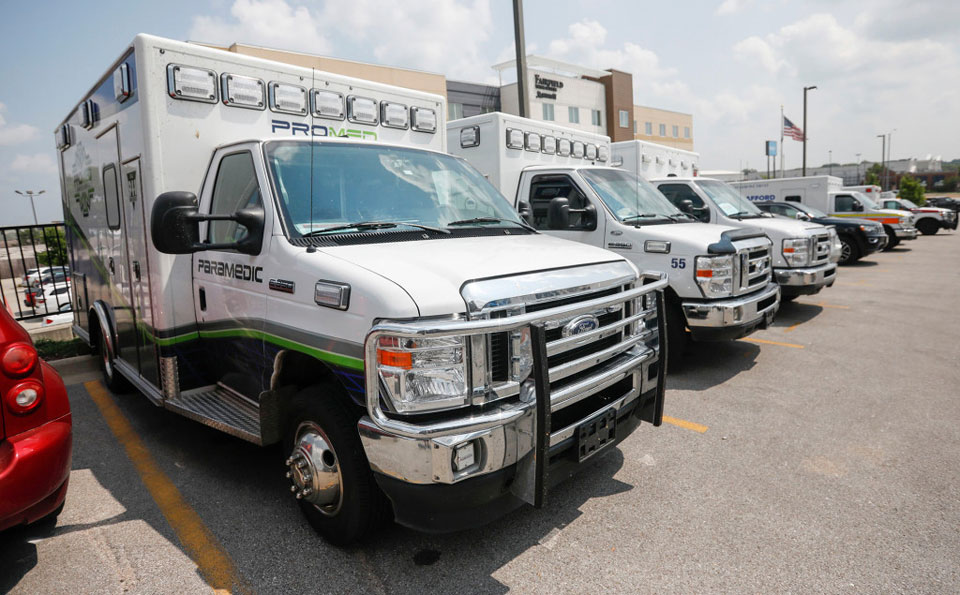 WASHINGTON—With the coronavirus's Delta variant driving the plague's infection numbers back upwards, the federal Centers for Disease Control had to reverse course and advocate restoring universal mask-wearing among students, teachers, staff, and visitors indoors in most areas and in the nation's schools.
President Joe Biden is announcing today mandatory vaccination and mask wearing for the nation's two million-plus federal workers.
"That's under consideration right now," Biden said yesterday, "but if you're not vaccinated, you're not nearly as smart as I thought you were,"  Already last night the Office of Management and Budget ordered all federal workers in "high-transmission regions" to resume wearing masks.
The presidents of the two big teachers unions, Becky Pringle of the three-million-member National Education Association and Randi Weingarten of the 1.6-million-member American Federation of Teachers, endorsed the new mask mandate.
Weingarten declared that vaccination offers the best protection against the virus, including the Delta variant, and reported that more than 90% of her union's teachers and staffers are fully vaccinated, as are 80% of its health care worker members.
"When science and evidence speak, we listen. The CDC issued this indoor mask mandate as a result of the troubling surge of Covid-19 (coronavirus) Delta variant cases in unvaccinated communities and evidence of its transmissibility, even by vaccinated people," she said.
Areas with few vaccinations and high mask resistance see their hospital intensive care units again overwhelmed by coronavirus sufferers, explained Weingarten, whose union also includes many health care workers, in and out of schools. The result of that surge is exhausted workers, she added.
NEA's Pringle tweeted her pro-mask support, without numbers. But the first responses to the Philadelphia science teacher's statement were nasty pushbacks.
"The science is clear: The CDC's robust policies of masking, Covid-19 vaccinations, appropriate ventilation, social distancing, and handwashing—all in combination—are the best ways to keep students, educators, and their communities safe. Let's mask up, America," Pringle declared.
The retorts included one from a Trumpite woman, under a pseudonym, who claimed she was forced to get one anti-virus shot and won't get #2. "How many people got the virus from unmasked kids in schools? Zero," she challenged, without evidence.
The latest coronavirus casualty figures, from Johns Hopkins University, show 34.626 million people—equal to slightly more than one of every ten–have tested positive for the virus since the CDC officially announced the pandemic on March 13, 2020. And 611,454 have died.
Infections and deaths were going down until the virus mutated into its Delta variant, which particularly attacks unvaccinated people. Some 40% of all U.S. unvaccinated people are in Florida, Nevada, Texas, and Missouri. All but Nevada are red pro-Trump states, and their governors slavishly followed the former GOP Oval Office occupant's line of virus denial.
Johns Hopkins tallied 429,145 new cases in the week ending July 27 and 2,077 deaths. The number of cases doubled in two weeks. Deaths were 211 daily the week of July 20.
"There is a clear message that's coming through: This is becoming a pandemic of the unvaccinated," CDC Director Dr. Gail Walensky said on July 23. "We are seeing outbreaks in parts of the country where we're seeing low vaccination coverage."
"The good news is, if you're fully vaccinated, you're protected. We are going to continue to see preventable cases, hospitalizations, and sadly, deaths among the unvaccinated."
All this led to the CDC's reversal on masks in schools, especially since the vaccination figures cover few people under age 18. Only 30% of teenagers (12-17) are vaccinated and kids under 12 aren't eligible for the shots, yet.
Weingarten warned school districts can't unilaterally strongarm unionized workers, including health care workers, into getting vaccinated, or else. Instead, it must be a mandatory subject of bargaining, as other health care issues are. By contrast, many universities and colleges, who too are struggling to return to in-person learning this fall, mandate vaccinations.
"For everyone to feel safe and welcome in their workplaces, vaccinations must be negotiated between employers and workers, not coerced," Weingarten explained. "Everyone should get vaccinated unless they have a medical or religious exception. This should be a mandatory subject of negotiation for employers to keep their employees safe and build trust."
Mandating vaccinations could also drive health care workers away from the bedsides of sufferers, worsening short-staffing. That's another reason masks are so important, she added.
Biden, too, declared the unvaccinated are now the biggest coronavirus problem. Even some right-wing Trumpite followers agree. Days ago, one of them, Gov. Kay Ivey. R-Ala., bluntly blamed the unvaccinated in her state for its coronavirus spread. Alabama is dead last among the states in fully-vaccinated people, at 34.3%. Mississippi is just ahead at 34.4%. Both are deep red pro-Trump states.
"We have a pandemic because of the unvaccinated, and they're sowing enormous confusion," Biden told reporters. "The more we learn about this virus and the Delta variation, the more we have to be worried and concerned. And there's only one thing we know for sure: If those other 100 million people got vaccinated" in the U.S., "we'd be in a very different world."