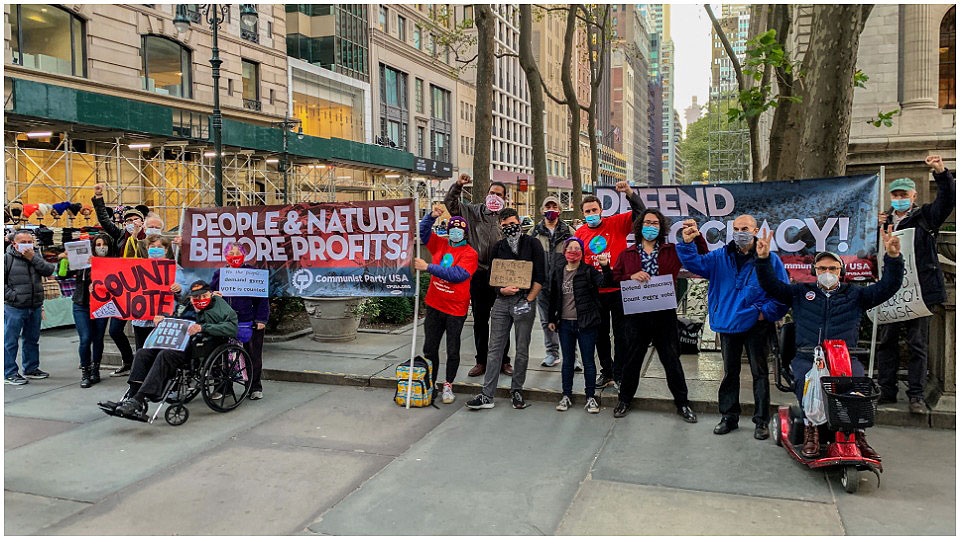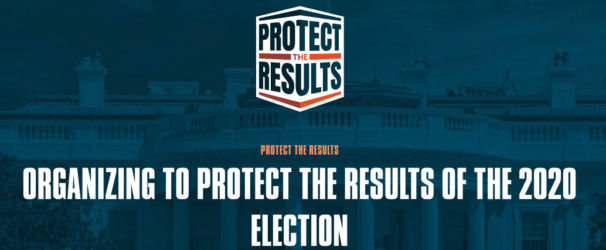 NEW YORK—"Whose vote counts? All votes count! Whose vote counts? Our vote counts!" the crowd shouted as they marched from Bryant Park to Washington Square Park in New York City on Wednesday. They were demanding that every vote be counted a day after the largest voter turnout in the history of U.S. presidential elections.
A coalition of labor unions and progressive political organizations gathered at 5th Avenue on Wednesday afternoon where militant speeches were given to a frustrated crowd. One CWA organizer said, "This may be a 'blue state,' but voter suppression still happens here. Count every vote!"
An organizer from SEIU followed up, stating, "Trump wants to stop counting the votes because it's not convenient for him to have all of these votes counted. We must remain patient and demand that all votes be counted, no matter how many lawsuits Trump throws at us and no matter how long it takes."
The Communist Party USA's New York District sent a contingent to the march with banners which read "Defend Democracy" and "People and Nature Before Profits." Cameron Orr, a representative of the Young Communist League in New York, told People's World, "It's just too close to call in places like Nevada and Georgia. So we need to be out here every day marching even if there are recounts in some of these states."
Justine Medina, the co-chairwoman of the N.Y. YCL said, "I'm feeling good about this. Trump may actually lose, but he's not going down without a fight. Biden may win, but it's going to be challenged so we must be ready to fight this battle until January if need be."
More Protect the Results rallies and marches are planned for this week and into the weekend. The Communist Party is delivering the message that the struggle to preserve U.S. democracy, as flawed as it might be, is a necessary step to unifying working people to fight for change.
Despite the predictions of many analysts and activists in the wider anti-Trump movement that Biden and the Democrats would win a blowout victory, it is clear that a significant portion of the country still supports Trump and the GOP, despite their anti-worker and racist policies. The YCL activists in New York were pushing a clear message on Wednesday: "The fight to expand democracy doesn't begin after a clear victor is declared, it starts now."